Logo Usage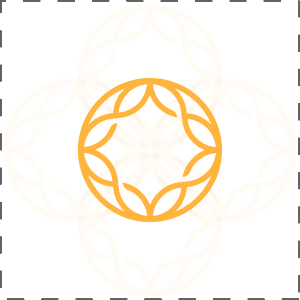 Leave some space, y'all. The logo mark should never be crowded by other graphics. As a general rule, give about 50% of the logo width and height on any side of the mark. This will ensure that the mark remains readable and set apart from any other content.

The full logo does not require as much surrounding space. Simply keep in mind that you want the logo to be visible and and unobstructed by any other graphic elements.
Please be careful never to stretch, skew, rotate, or crop your logo mark or full logo in any way. This creates inconsistency in your brand and is very unprofessional.
Color Code

#ffb43d

#965f48

#f5f3ef

#e29c30

#815642

#e5e3e0

Fonts

Main Web Font: Open Sans
Alt Web Font: Droid Serif
Main Logo Font: Century Regular
Main Logo Font: Source Sans Pro Regular
Print Font (Client Use): Source Sans Pro
Desktop Web Text Usage

H1 – 40/46pt Open Sans Bold

H2 – 30/34pt Open Sans Semibold (Highlighted)

H3 – 26/32pt Droid Serif Normal Italic

Paragraph Text – 18/24pt Open Sans Normal

Mobile Web Text Usage

H1 – 34/38pt Open Sans Bold

H2 – 30/34pt Open Sans Semibold

H3 – 22/26pt Droid Serif Normal Italic

Paragraph Text – 18/24pt Open Sans Normal

All Assets for Download