HIP is proud to announce the website redesign for PEX, an industry and world leader in the production of Electronic Brake Wear Sensors. The new site has been completely redesigned from the ground up to not only reflect the organization's rigid attention to detail, but also the cutting edge technology that it utilizes on a daily basis. In addition, it incorporates bold, innovative and successful market strategies.
---
The new PEX website has a wide range of new features and content that not only make it easier to navigate and more esthetically pleasing, but that also allow for a deeper level of customer interaction and a more enjoyable user experience overall. The redesign takes advantage of all of the latest trends, like the fact that it has completely removed all sliders to insure an optimal experience on all types of devices like smart phones, tablets and more.
The new PEX website is the result of a collaboration with HIP Creative, Inc. that began in December of 2014. Several months were spent working on user testing, experience management, design, Web development and more, all with the same goal in mind – to not only deliver a clean and modern experience, but to provide end users with the type of resource that they can depend on daily.
Executive Creative Director of HIP Creative, Luke Infinger, said, "HIP's goal was to give users something that looked clean and modern, was easy to navigate, loaded quickly and was optimal for smart phones and other devices. The new site accomplishes all of that and more."
Additional resources have also been added to the site for the benefit of users. The PEX website now has B2B and B2C eBooks. "How to Change Your Brake Pads" is targeted towards the DIY end user, for example, and a product brochure helps establish a meaningful and long lasting connection with both potential and current customers.
"We are a company with core values and we recognize the importance of constantly innovating and adapting to new ways of doing business and technology," says PEX GM Jeff Saidin.
Other additions to the newly launched website include a number of new distributors. PEX is proud to announce new partnerships with organizations like Advance Auto Parts, Arch and more. New product groups have also been added for the benefit of users everywhere. These product groups include Mass Air Flow Sensors, Camshaft Sensors, Crankshaft Sensors and more.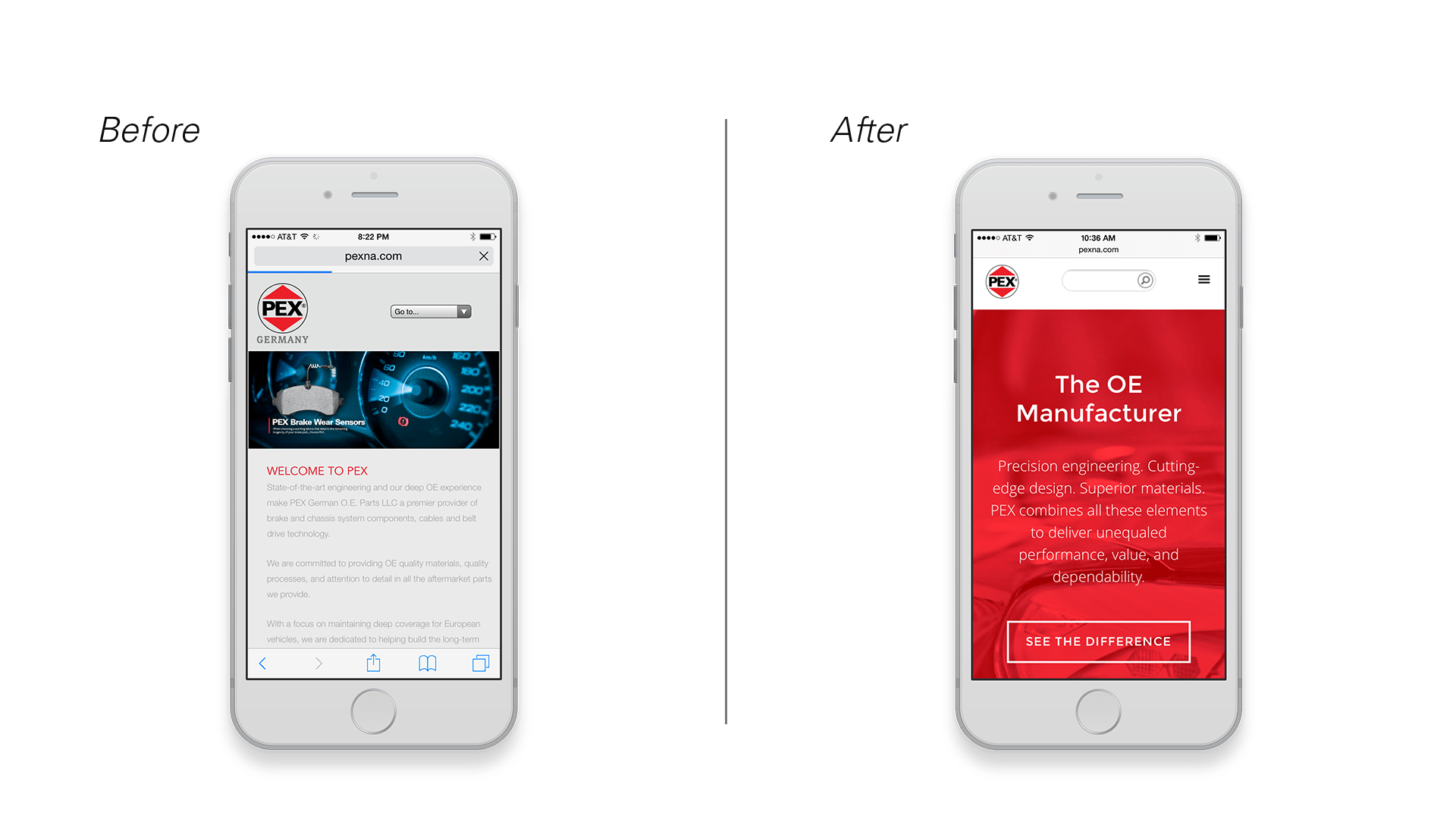 The new PEX website was also designed with lightning-fast load times in mind, which is increasingly important in an era where most people are using the Internet from small, touch screen devices that depend on a cellular data connection. In keeping with the spirit of modern communication methods, social media integration is now offered across a wide range of channels including StumbleUpon, Instagram, Vimeo and more. Users can access all of the information they need when they need it the most and easily share it with friends, family members, colleagues and more with the tap of a button.
More than just an avenue to showcase new products, the new PEX website is designed to engage their audience in a long lasting manner and to allow them to always stay in constant communication in a meaningful way. The blog is a comprehensive resource that is filled with everything from instructional "How To" articles on a myriad of different topics to expert advice and more. DIY users appreciate this type of information and have been shown to be more likely to shop where they feel they can become further educated on a particular topic while learning more at the same time.
---