While a missed phone call here and there might seem like no big deal and part of everyday practice life, the reality is that they can add up to millions in lost revenue. With a single patient estimated to bring in around $5,000 during their relationship with your practice, it is easy to see how quickly those missed can impact your bottom line.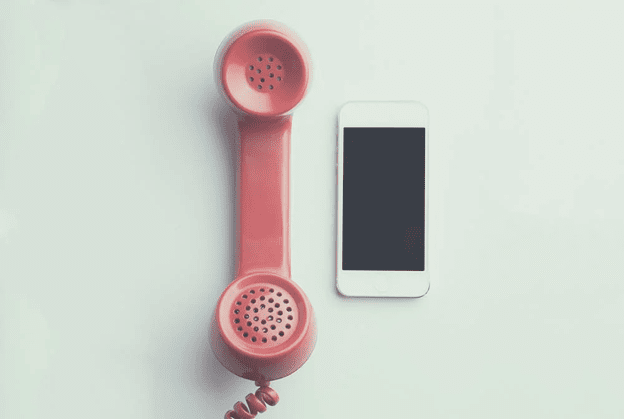 As Dr. Ben Fishbein said, "if you miss a new patient phone call once per day, that's 1 million dollars per year of lost production." So how do you overcome the issue of missed calls and missed opportunities to welcome new patients?
The Importance Of Phone Contact
Did you know that despite advances in technology that allow for multiple avenues of contact, around 80% of new business enquiries across the board, are received by phone. This means that implementing web chat services, Facebook or Instagram messaging or similar, cannot overcome the potential losses of a missed phone call.
More often than not, a potential patient whose call is missed will not call back and rarely will they leave a call back message. This means that once they're missed, they're usually gone forever and will move on to the next number in their Google search list.
With many orthodontic practices geared towards generating leads, it becomes critical that these leads are not lost through something as basic as an unanswered phone call.
Our Top Strategies To Avoid Missed Calls
Stagger breaks and shift times – It goes without saying that during your practice's opening hours the phone should never be left unattended. The best way to ensure a staffer is always available to accept calls is to stagger lunch breaks and shift times.
As your practice grows, ensuring you have adequate staff numbers will also be essential. This helps to avoid placing callers on hold which can also be detrimental to converting them as new patients.
Forward calls during out of hours – Of course it is not possible to be at your practice 24/7, setting up a professional call forwarding service or answering service means your patients calls are always answered.
Incentivise your staff – Incentivising your staff is another great way to avoid missed calls, offer a reward for most appointments booked and watch your missed call numbers drop!
What To Do If You Do Miss A Call
While missed calls are to be avoided at all costs, they will inevitably still happen. However, there are still actions you can take to try to recapture this potential patient and turn a lead into a confirmed appointment.
Return Missed Calls
Always return missed calls or respond to voicemails and be sure to do this rapidly. As our infographic shows, it is much harder to convert a patient if that initial call is missed. It may take up to 7 additional attempts at contact to convert the initial lead, which is hugely inefficient.
Just another reason why your orthodontic practice needs to strategize and implement ways to avoid missed calls.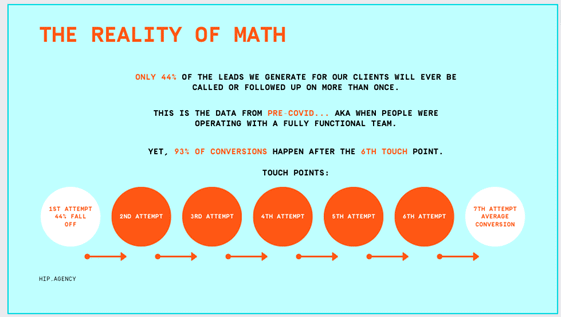 Track Your Calls
Tracking calls isn't just for call centers, it is a great tool for understanding the quantity of missed calls as well as the quality of answered and returned calls.
By tracking, recording and scoring calls through intelligent software you can be more proactive with regards to returning calls and ensuring these callbacks are effective.
Offer Appointments
To avoid implementing multiple call backs and to ensure your missed call is not a lost lead, staff should pay careful attention to what the caller needs and offer to book the appointment.
By actively listening and advising the caller about how the practice can help you are guiding them to commit to an appointment.
Things To Avoid When It Comes To Calls
What if your practice has a great call answering rate, but is still facing low or stagnant patient growth? It could be down to the way in which these calls are handled.
One of the biggest issues a potential patient is lost even after a call is answered is that staff don't understand what is expected of them when they take the call. It is essential all your team are aware that the goal of every call is to meet the patient needs and book an appointment.
Placing callers on hold or not calling back when they say they will is another issue we frequently encounter. Callers do not want to feel that your practice is too busy to take their call, what does that imply regarding your service? Always reassure callers that you value their time and if a message is taken, call back at the agreed time, every time.
Thirdly, failing to overcome patient objections such as cost, location, appointment times or similar can still lead to a lost call opportunity. At HIP we support your team to learn objection handling techniques and confidently manage patient hesitation and book the appointment.
How HIP Can Help
At HIP, we know that behind every missed call is a potential patient who wants to book an appointment with you! We have the tools and training needed to help your practice capture these lost opportunities and enhance your profitability. With HIP on board your orthodontic practice can experience:
Less missed calls
More appointments booked
An increase in staff efficiency and confidence
Increased revenue for your practice
Improved patient relationships and more.
As leaders in orthodontic marketing and growth strategy we offer an unmatched team of expert consultants, creatives, marketing professionals, and engineers. Our dedicated and passionate team works alongside you and your team to create highly profitable and sustainable growth for your business.
You can rely on us to empower your team through the implementation of hands-on training, the right tools and our tried-and-true framework. Ensuring your practice is best positioned to deliver the best possible care and impeccable service, profitably is what HIP is all about.
To understand more about how HIP can support your practice to achieve sustainable, long-term growth, contact the team today on 833.975.2545.