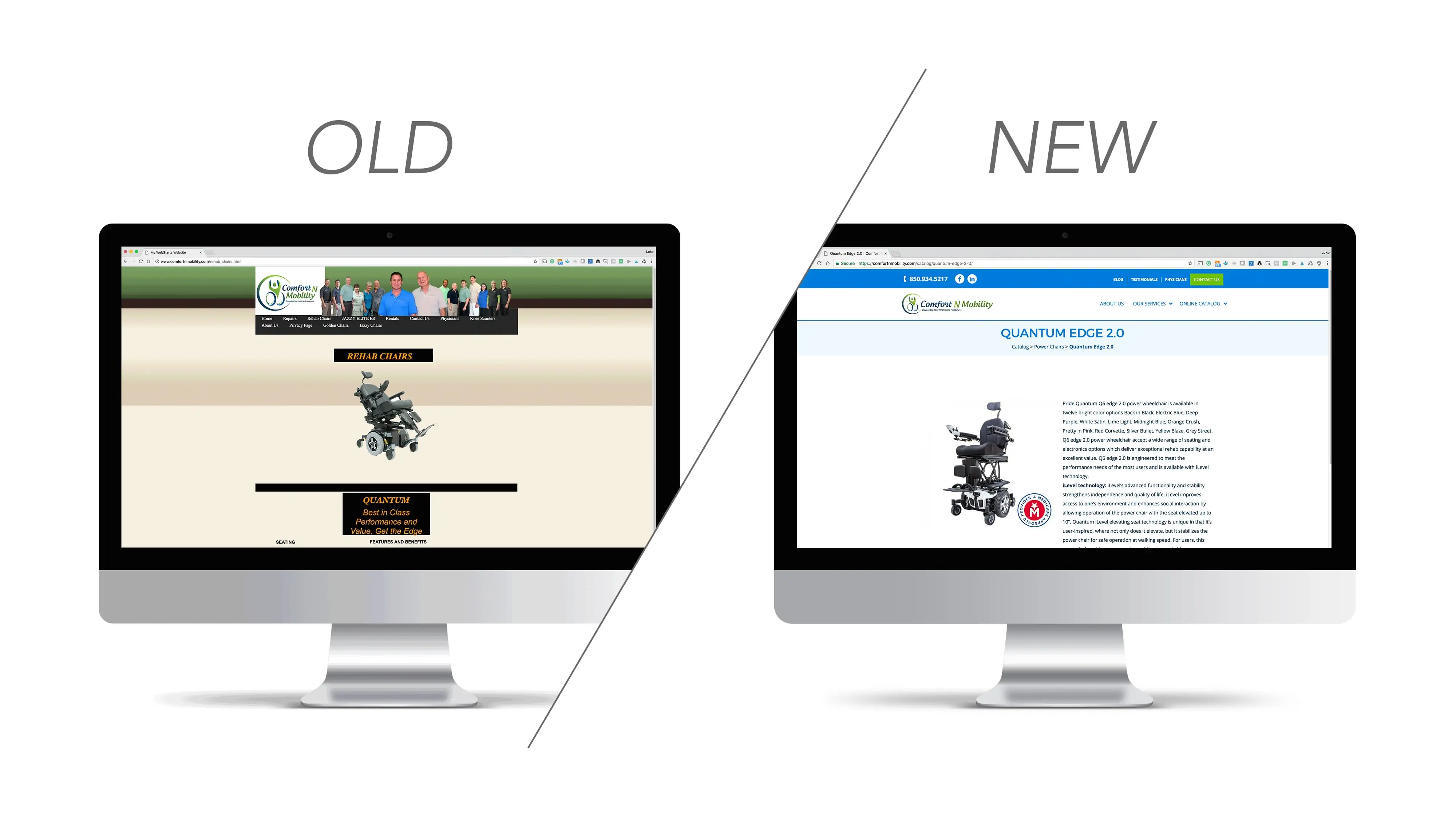 When we were approached by Comfort N Mobility, Inc. to work on a brand new design for their outdated company website, we could see right away that we would be working with a group of people who care a great deal about their customer base. Comfort N Mobility, based and locally owned in Florida, has been providing physicians and their patients with mobility assistance products and equipment, from canes to motorized scooters and powerchairs, since 1999.
In addition to selling and servicing mobility products and equipment, Comfort N Mobility are very actively engaged in their local community, working with both civic and charitable organizations in the surrounding areas to promote education regarding a variety of health related topics and concerns. It was important to them, and to us, that their new website provides a simpler and more coherent experience for new visitors and returning customers.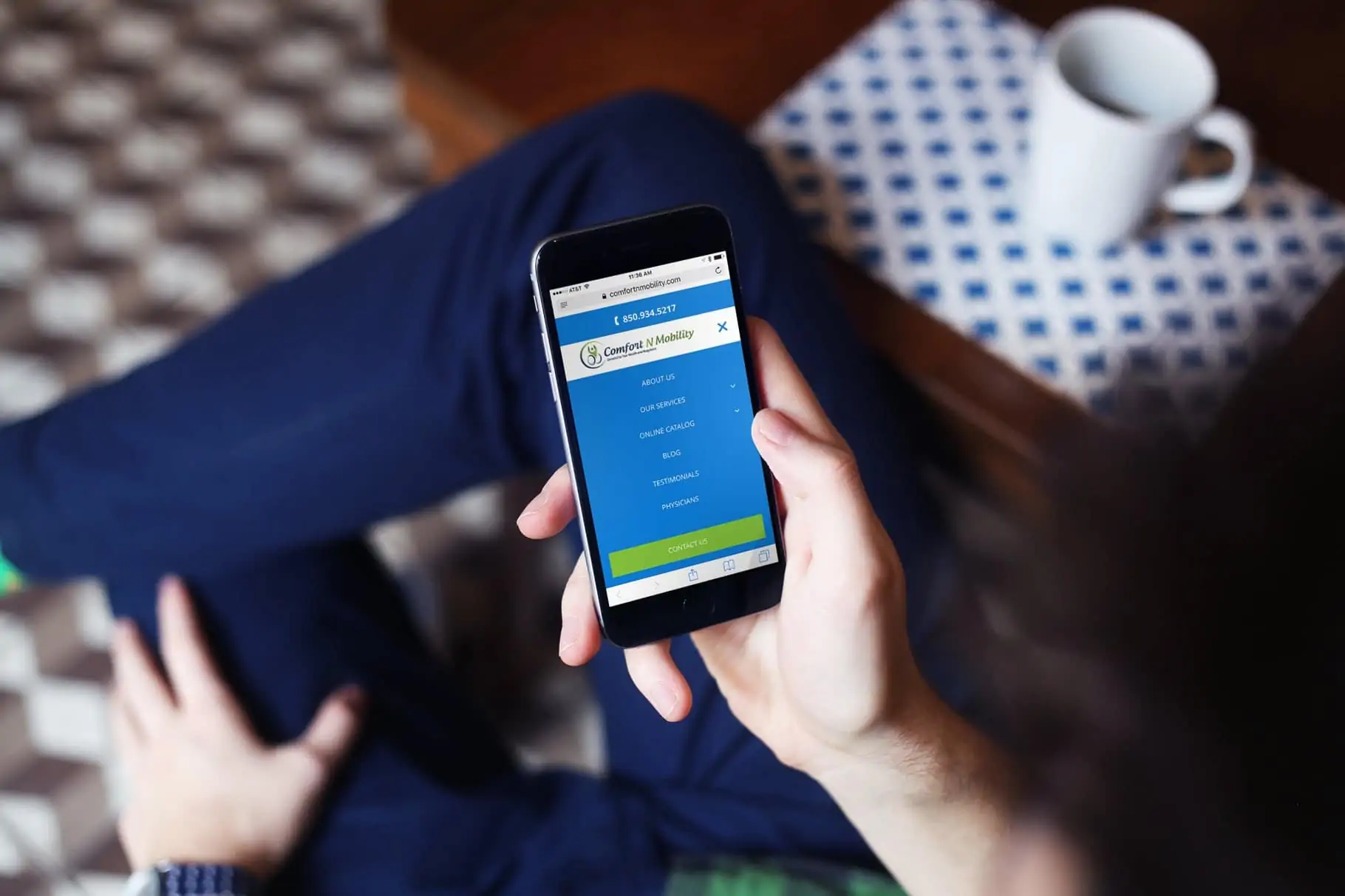 The redesign of their website included the creation of a cohesive aesthetic that would be better suited to displaying information about their services and their products with ease for the customer in mind. The new graphic design elements are more modern and cleaner in appearance, serving the dual purpose of being visually appealing and customer friendly. It was part of our mission for this redesign that the navigation path to any important information is clear to any visitor to the site. This redesign also included the creation of new content, such as a new, professionally produced video about the company and their services that gives customers a much better introduction to what Comfort N Mobility can provide.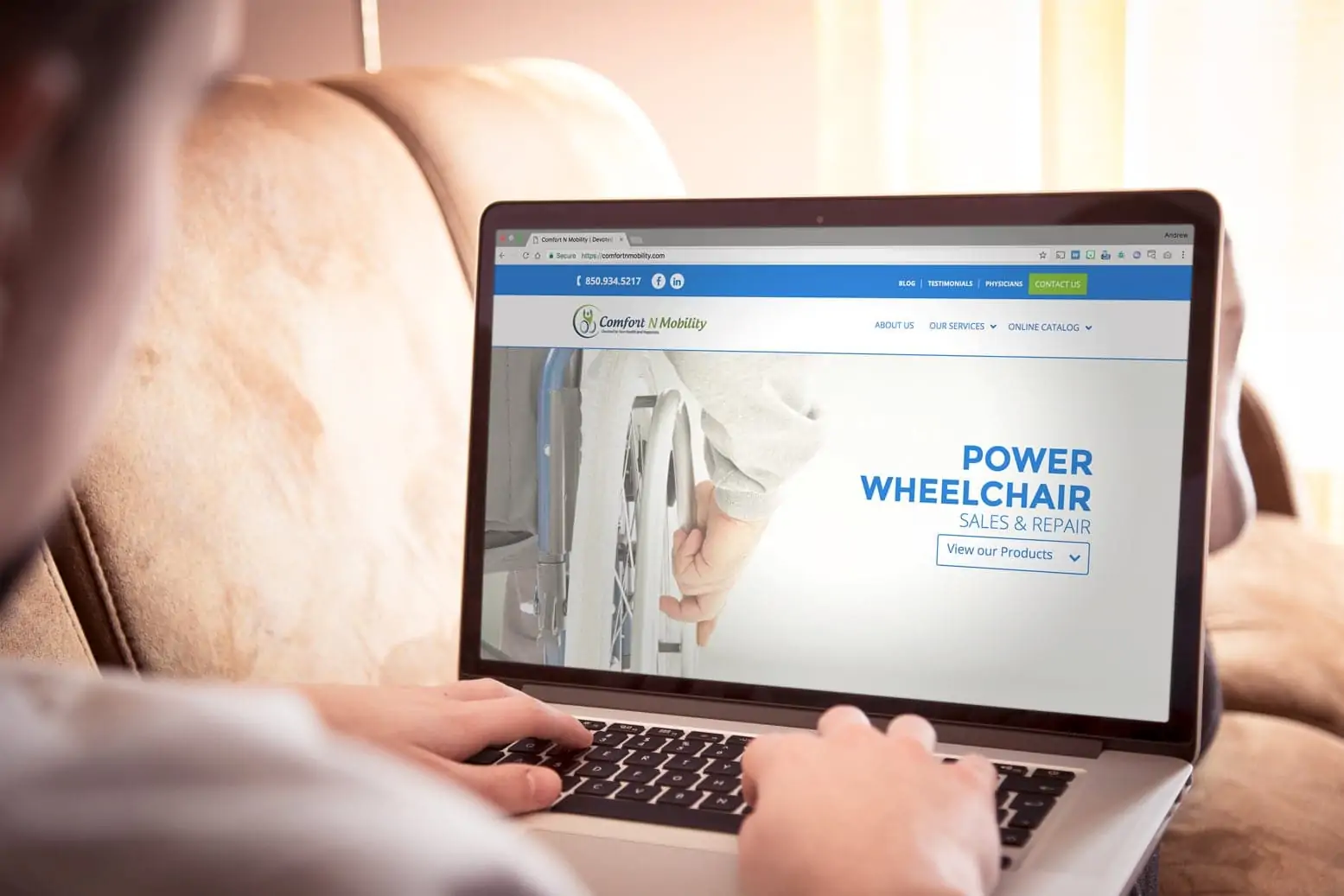 The new look and improved functionality of the Comfort N Mobility website has been a success. In the words of the owner, Jared Whipkey, "HIP Creative did an excellent job with our new website. They kept us apprised of any developments and launched the website earlier than expected. We can't thank them enough."
It has been a pleasure to provide this company with a clean, concise website that better reflects their business and provides their customers with the information they need and the ease of use they expect.