The New Site Features a Fresh Look, Helpful Content and a Superior User Experience
HIP Creative, a digital marketing agency based out of Pensacola, Florida, is excited to announce the launch of the newly designed Patterson Plastic Surgery website. Loaded with a fresh new look and reams of compelling content, it was designed to position Patterson Plastic Surgery as one of the foremost specialists operating in the industry today.
---
The former Patterson Plastic Surgery website was great for its day, but lacked a number of important features when compared to modern best practices. The old site used a basic slider for navigation, which proved difficult on modern smartphones and other mobile devices with touch screen interfaces. It also lacked any type of appreciable visual design at all.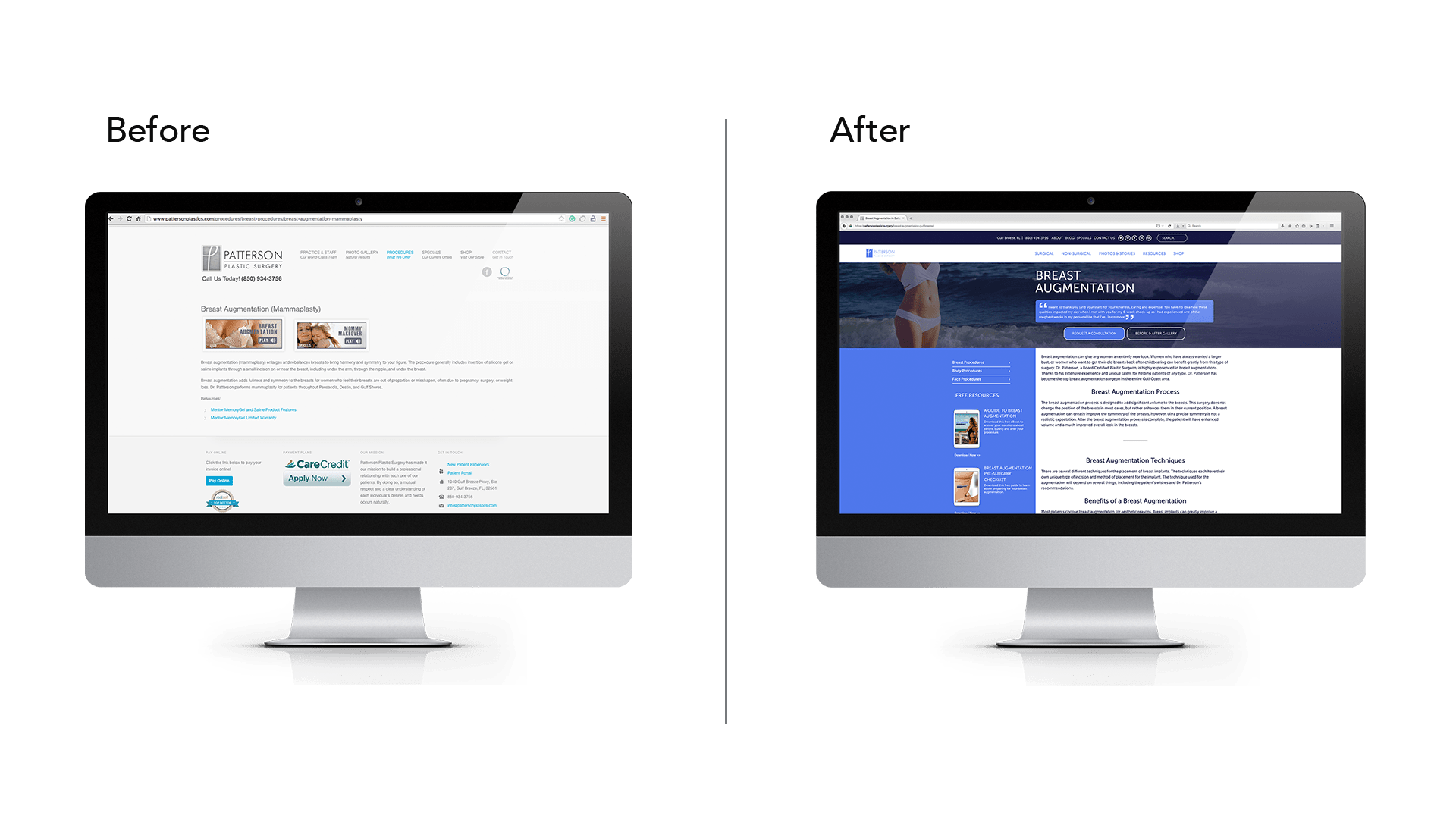 HIP Creative built the new website from the ground up using their own Unique Web Design Process. After an in depth discovery phase to go over Dr. Patterson's preferences and goals, the HIP Creative team got to work building a site map, content deck, wire-frames and more. After an extensive visual design process, they then worked on full development. The recently completed site is already live for the world to see.
The new site makes full use of a variety of advances, like HTML5 video optimized for browsers that don't support Flash-based content. The new site is also filled with compelling content to establish Patterson Plastic Surgery as an authority in the industry including eBooks, checklists, and a regularly updated blog filled with helpful information on key issues.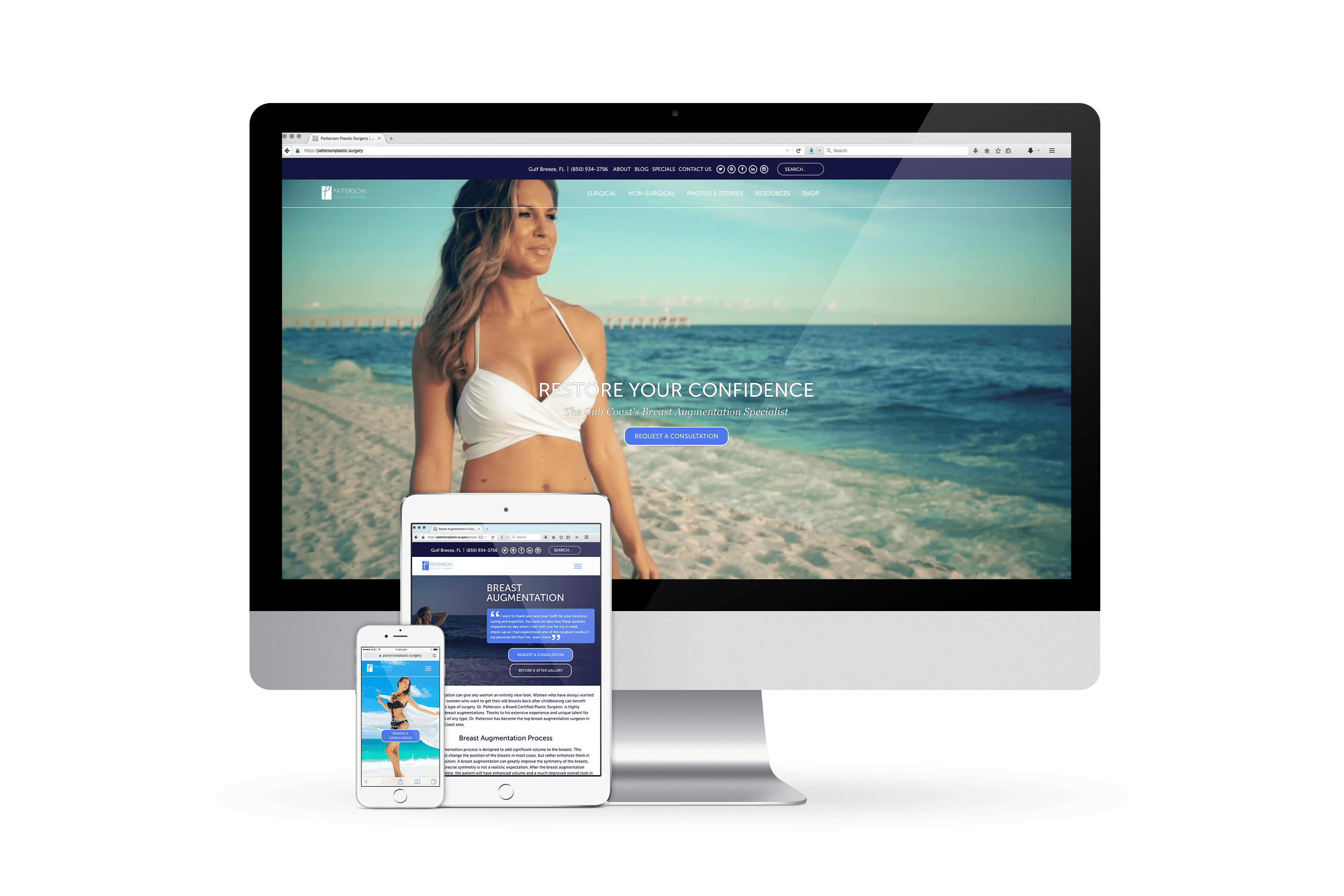 In addition to featuring real patients in photographs throughout the site to give a more personal approach to the Patterson Plastic Surgery Web presence, the new site also uses modern SSL security encryption to help protect patient information from digital threats. The new site is also optimized to load as fast as possible, regardless of the speed of the user's Internet connection.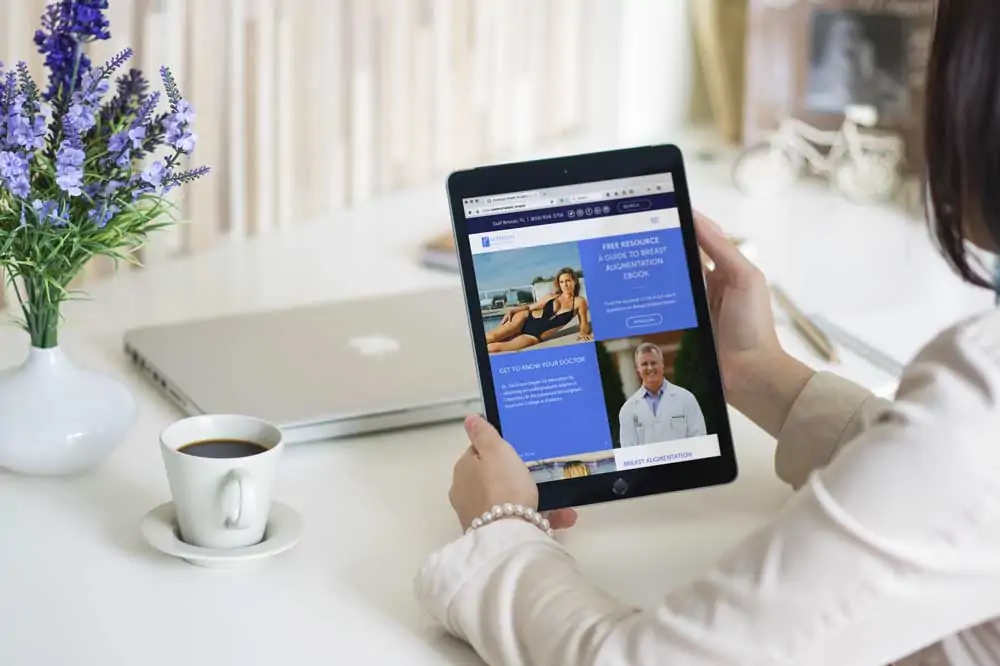 Located in the prestigious Andrews Institute, Patterson Plastic Surgery is one of the leading cosmetic, plastic and reconstructive surgery providers in the Pensacola area. Dr. Patterson founded his own practice after graduating with honors from the esteemed Birmingham-Southern College in Alabama. He remains singularly committed to providing his patients with the personalized attention to detail before, during and after surgery that have made him such a trusted name in the profession.
Founded by experienced designer and director Luke Infinger and based out of Pensacola, Florida, HIP Creative is an industry leading inbound marketing agency that specializes in content marketing, web design and video production. Their years of experience in the industry allows them to leverage the power of modern Web design with a sleek, sophisticated esthetic to help increase traffic, generate leads and get businesses the results that they deserve.
---
To find out more about the wide range of services that Patterson Plastic Surgery offers, or to view the newly redesigned site and see its fresh new look up close and personal, please visit pattersonplastic.surgery. Those interested in learning more about the wide range of digital marketing services offered by HIP Creative, are encouraged to visit the company's official website at hip.agency.