Although physicians may or may not be good leaders, there is much that they can do to develop strong leadership skills.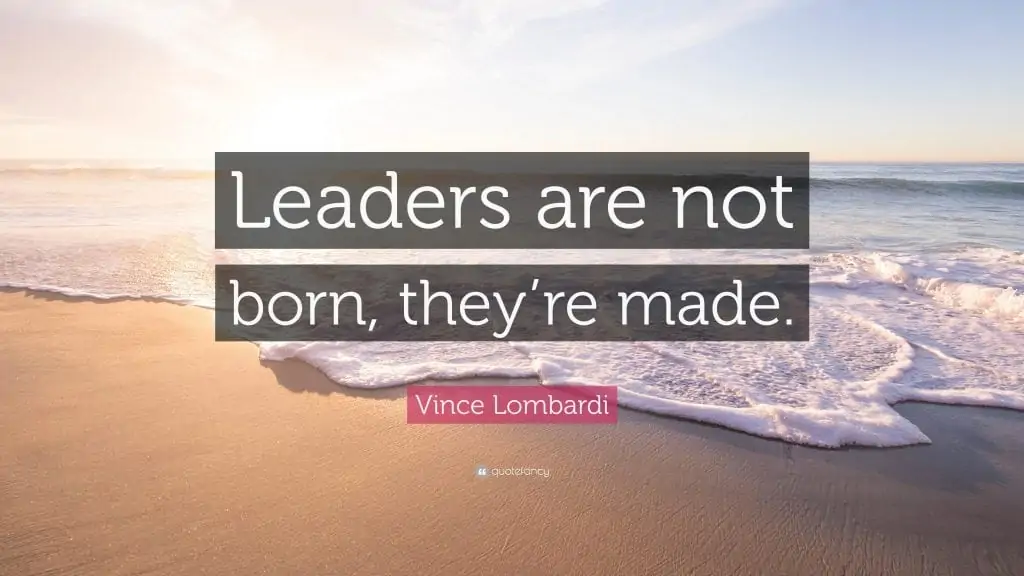 If they want to create a strong brand and a good team, physicians today need to improve their people skills, learn to trust their staff, and learn to share accountability.
Too often, doctors use staff members as stepping mats, bark orders they don't expect anyone to question, and run their practice with no vision. They also limit their skills to diagnostics and treating patients.
Whether doctors have their own practice or work for others, they need the same business skills other people in business possess. Maybe the key word here is "business." Doctors have not traditionally thought of themselves as "businessmen" — probably because they don't have to play the role with larger facilities.
Medical schools are clearly a big part of the problem. They are not adequately preparing medical students to enter today's much-changed healthcare environments.
These schools should begin teaching doctors basic business management skills. They also need to dismantle the "god complex".
There is a silver lining, though, if the problems at hand can be appropriately confronted.
DOCTORS' MOST FLAGRANT DEFICIENCIES and SHORTCOMINGS
1. Most doctors haven't received formal training in business management. Even if they hire an office manager, how can they properly supervise such a person without a good understanding of business administration?
2. Some of the people-management skills most doctors never received formal training in include: conflict resolution; sexual harassment; ethnic, racial and sexual orientation sensitivity; accommodating the disabled and the handicapped, etc.
3. Physicians are not taught to expect from staff: independent thinking, initiative or autonomy. Staff, intimidated by this military-style paradigm, then expect the doctor to provide solutions for just about everything, including things that should clearly fall under the staff member's support-capacity jurisdiction.
4. Many physicians have acquired the attitude that using more team-oriented and collaborative management approaches would necessitate surrendering too much of their power. They fear that doing this can make them seem "weak" to their staff — a perception that is, at best, impractical.
5. Repeatedly letting staff ask questions about non-medical problems or conflicts. If they don't allow this, they think, staff members will no longer view the physician as omniscient. This view, purposely perpetrated over the years because of the obvious advantages it imparts, is dysfunctional, not to mention mythical.
6. Doctors often have difficulty admitting to staff that there are areas about which they aren't experts. By not straightening staff members out when they try to put on the shoulders of doctors things that they should be able to handle on their own, doctors help to perpetuate this child-like over-dependence.
7. Doctors have a problem acknowledging that people under them have their own areas of expertise that doctors need to take a back seat to — some of these things include billing, scheduling and even basic clinical things like phlebotomy. A doctor who hasn't had to draw blood in the past five years, for example, should delegate to a medical assistant or an LPN who, in contrast, must do that sort of thing every day.
8. Doctors are not very good at "sharing" anything, including responsibilities, power, authority, accountability or decision-making.
9. Doctors rarely ask for input, opinions or feedback from staff members. This doesn't invite a team-oriented environment.
10. Doctors often violate transactional analysis taboos and caveats. For example, they insist on playing the role of Commander-in-Chief, the Wizard of Oz, the Boss, "parent," "adult," etc. What they should be willing to play more often, though, is the part of a facilitator, enabler, team-leader/member and "fellow" health care provider.
WHAT DOCTORS CAN DO TO ADDRESS THESE PROBLEMS
Here's what doctors can do to make things better:
Encourage staff to find solutions themselves to problems, unless it's something only a doctor is qualified to address.
Strive always to be a "facilitator" rather than an "omniscient potentate."
Hold regular meetings so that problems and their standard solutions can be anticipated and discussed as a team.
Work harder to create a team-oriented environment; in a "team," everyone shares responsibilities equally in terms of effort, work metrics, and accountability.
Re-design and clearly outline policies that address all the deficiencies mentioned herein, as well as other deficiencies that may be brought to the doctor's attention.
Sign up for business management classes that include organizational development, personnel management and accounting for medical practices.
Consider hiring a consultant that specializes in medical practice management skills (or a business coach).
As difficult as it may be, start siding with hospital administrators and medical directors instead of joining the ranks against them; the resistance they face will eventually hurt you as a member of the upper echelons of medical management.
Start petition-writing initiatives to get medical schools to add business management courses to their programs.
Read one or more of the following business-skills-building books:

The 4 Disciplines of Execution
The Great Game of Business
Awaken the Giant Within
The E-Myth
The 21 Irrefutable Laws of Leadership
First Break All the Rules
The Five Dysfunctions of a Team
What Got You Here, Won't Get You There
CONSEQUENCES OF DOCTORS' BUSINESS MANAGEMENT SHORTCOMINGS
Physicians who refuse or don't have the time to acquire the required business management skills risk allowing/engendering:
Regularly occurring and escalating conflicts between staff-against-staff, staff-against-patients, and everyone-against-doctors
High staff burnout and turnover rates
Unnecessarily lengthy waiting periods for patients
Bills not getting paid on time (which often incurs penalties)
Poor follow-up track record
Lack of a team-oriented spirit
Claims not getting processed appropriately or on time, thus negatively affecting a physician's revenue stream
Opening the door for many possibly avoidable online bad reviews (which many people use these days to sort out different choices)
Medical reputations being damaged, sometimes for reasons unrelated to medical mishaps or objections
CONCLUSION
The medical profession has changed dramatically in the past 50 years. Unfortunately, doctors have never been known to welcome change with open arms.
Hopefully, as more and more physicians get the message and decide to conform, health care (especially the "private practice" kind) will take a major step in the right direction. This should benefit everyone, including doctors.