As  the leader in providing quality assurance standards to the softwood lumber industry, SPIB knew their website needed to be more than a digital business card. It had to become a platform to attract, inform, and engage customers with training and product info, as well as, industry news and events.SPIB began collaborating with HIP Creative Inc. over a year ago. Several months were spent working on branding, logo, color scheme, type treatments and copy, which collectively bring to life the attributes of SPIB: quality, integrity, consistency, commitment, and sustainability.
---
"HIP's goal was to give SPIB a fresh look while still embracing their iconic letterforms that stamp pine wood across the world. Using these letterforms we were able to arrange a new mark to carry SPIB into the next 100 years." – Luke Infinger, Executive Creative Director of HIP Creative Inc
HIP Creative also completed the website redesign for the new SPIB.org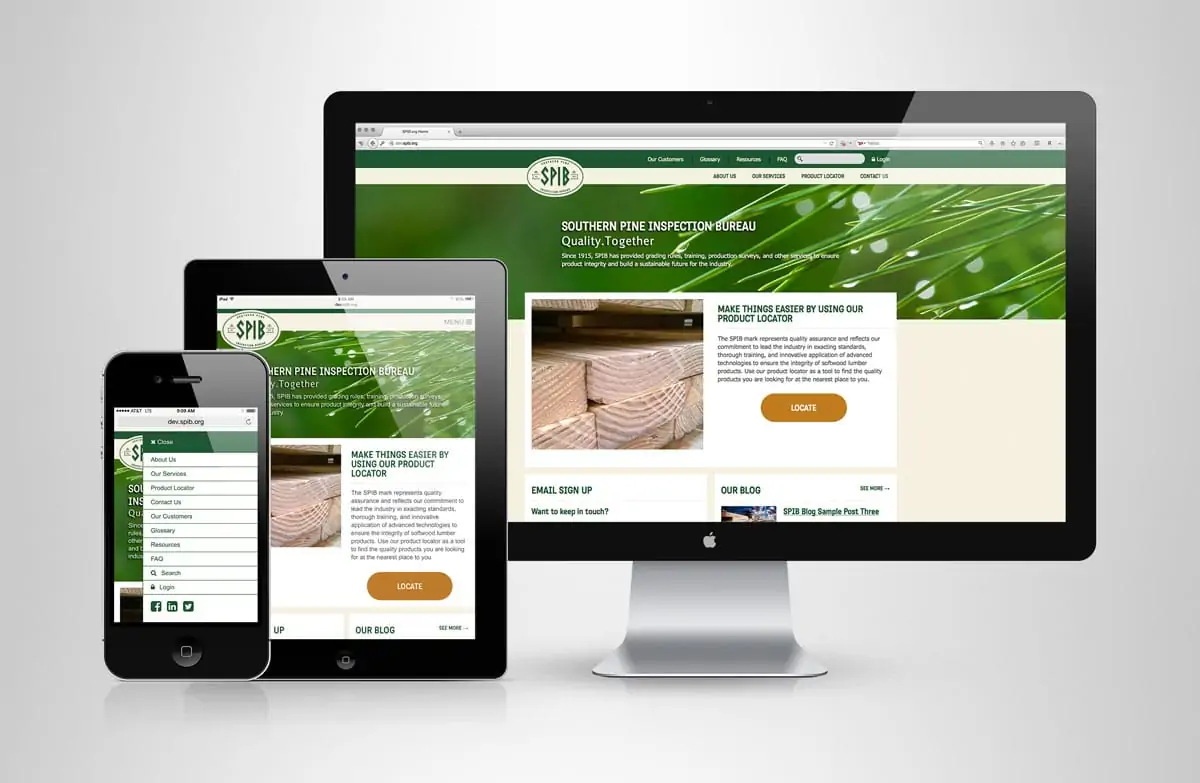 The development and programming of the new website, completed by BuildingOnline Inc, has been a great collaborative team effort.
The new SPIB website offers many new or improved features that put SPIB on the cutting edge of website technology that include:
New & Improved Product Locator
Expanded Services Section
New FAQs
Mobile Friendly – Optimized for any device via Responsive Web Design (RWD)

Google Site Search
---
Maybe, like SPIB, you know your website needs to be your company's most powerful marketing tool. If so, let's schedule an exploratory call and get your website generating new business!