"Discover how to overcome price objections, start more patients every day and boost your bottom line."
With treatment costs, a leading concern for many patients, essential dental and orthodontic treatments are too often avoided.
As a Treatment Coordinator however, it's important to remember that patients really do want to say 'YES!' to starting treatment. The reality is if they didn't want to pursue treatment, they wouldn't have taken the time to come to your office in the first place.
When patients don't say "YES!' right away, the most likely obstacle is going to be the cost of treatment and their perceptions about their payment options. So, if you want to grow your practice quickly, you need to have a step-by-step plan for overcoming pricing objections and putting your patient at ease.
The pricing strategies revealed below come from the best practices of the nation's fastest-growing orthodontists. Follow these strategies consistently, and you'll have more patients starting treatment as soon as today!
Our Top Five Pricing Strategies For Orthodontic Practices
PRICING STRATEGY #1: SAME-DAY STARTS
Offering same-day starts may not seem like a pricing strategy, but it absolutely is because as we all know, time is money.
When you allow a patient to start treatment the same day, you save them an extra trip to your office. In turn, this benefits them in several ways such as saving them hours of their time, a paid personal day, gas money, and more.
When you combine a same-day start with an incentive, it becomes a powerful tool for blowing right through any price resistance your patient demonstrates.
PRICING STRATEGY #2: ONE PRICING OPTION
When you offer multiple pricing or payment options to a patient, you overwhelm them which can lead to them feeling forced to make a decision. Feeling coerced, overwhelmed, or confused are all valid reasons for a patient to hesitate.
To ensure your patient feels supported and properly informed you need to make it as easy as possible for them to say 'YES!" The way to achieve this is to give them one simple and easy-to-understand payment option. When you commit to this strategy we guarantee you will see your conversion rate dramatically increase.
PRICING STRATEGY #3: THE "MAGIC" NUMBERS
At HIP, we've helped hundreds of orthodontists test every possible pricing strategy under the sun. This has given us incredible insights and proven strategies as to what works best. Here's what we've discovered and what is working in today's leading practices.
A down payment of $300 or less, plus monthly payments of $200 or less.
At these low and very achievable prices, very few patients feel the need to go home and think it over. When a patient doesn't need time to consider or that they'll need to rearrange their finances that means they're more likely to say "YES!" to starting treatment on the same day.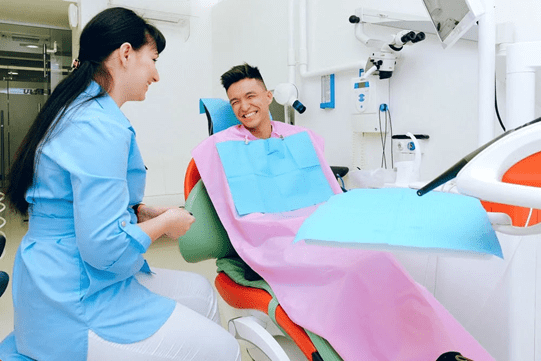 PRICING STRATEGY #4: A "CAN'T SAY NO" OFFER
When your patient is on the fence about pursuing treatment, a strong incentive is usually enough to help move them to a "YES!"
At HIP, right now, we're seeing the "down payment match" promotion work wonders for conversion rates at the nation's leading practices.
The way in which this promo works is that you offer to match their $300 down payment, but only if they make a down payment today. This means $300 added value to the patient which is an offer too good to refuse. You'll be amazed at how quickly they commit to treatment with a quality promotion like this in place.
PRICING STRATEGY #5: BE FLEXIBLE
If your patient doesn't say 'YES!" immediately, statistics on orthodontic treatment show that the likelihood of their ever starting treatment drops dramatically. So it is incredibly important that you do whatever it takes to close them before they walk out the door.
For instance, if $300 is too much for them today, you may like to try asking for $150 down and $150 in 2 weeks. Not only does this demonstrate your care to the patient and flexibility to meet their needs but helps you convert them today.
Offering flexible options to patients is always going to be viewed as a positive aspect of your practice. When choosing between your practice and another, flexibility with regards to payment will be viewed as a big plus.
Not only will payment options entice more patients to choose you as their orthodontist, but once they have signed on, this helps retain them too. If you cannot negotiate or be flexible enough you risk losing them as a patient forever.
Help Your Patients Say 'YES!'
Above all else, your patients want to say 'YES!' to starting treatment. As such, you don't need to convince them of this fact. Rather, you simply need to help them get past the obstacles that stand in their way.
By following the proven pricing strategies revealed here, you'll start to see your potential patients turn into paying patients more frequently than ever before.
Remember that 80% of sales is the mindset. Believe that your patients want to say 'YES!', show them how easy it is, and you'll be amazed at how quickly your practice grows.
Contact The Nation's #1 Orthodontics Growth Agency To Get Started
Over the past decade, HIP  has helped empower both startup practices and the nation's leading orthodontics firms, like Fishbein Orthodontics, Dr. Jennifer Orthodontics and more to all achieve 7-figure and even 8-figure growth.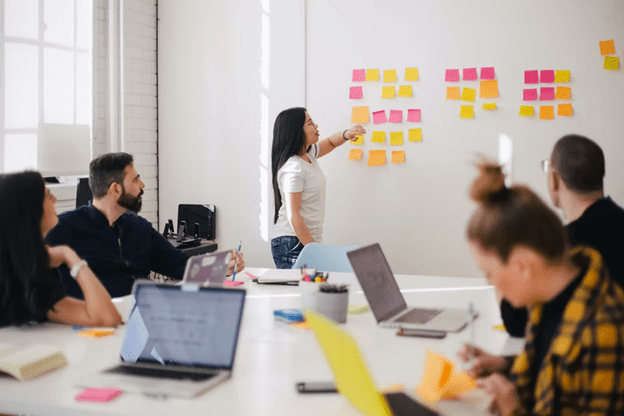 This growth is entirely achievable for your practice. If you want to experience this growth and professional success for yourself, HIP can help. Our team of experts has created the exact framework you need to generate this exponential growth. Something we have delivered to over one hundred orthodontic practices nationwide.
At HIP, we are committed to helping you build a bigger practice and a more powerful brand. Work with the leading orthodontic growth partner that turns your prospects into profit.
To learn more and get started, simply reach out to our friendly team for an obligation-free consultation. We'll show you how to get more of your patients to say 'YES!' and how to achieve long-term sustainable growth at your practice.