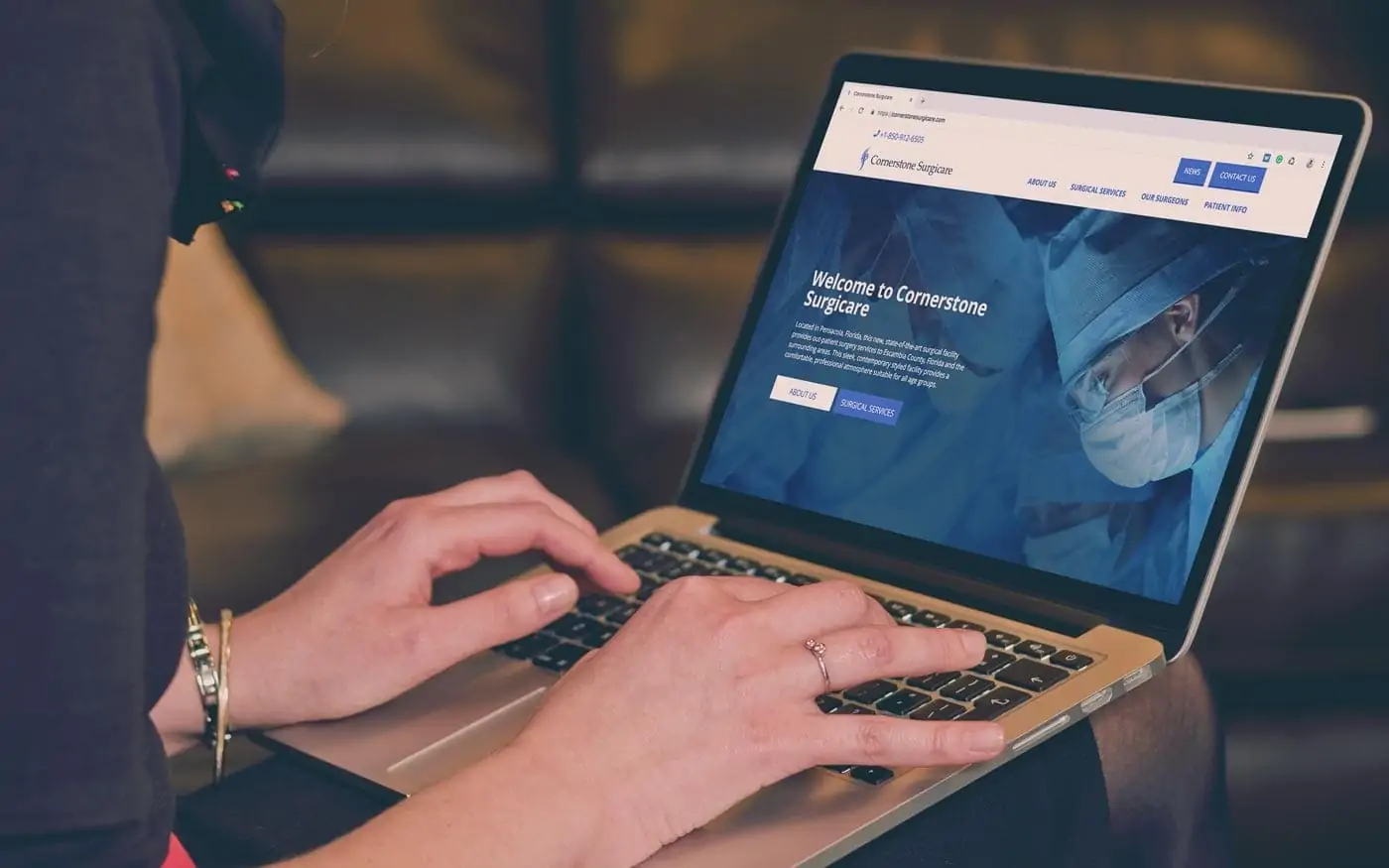 In terms of healthcare organizations like private practices, surgery centers and more, having a stable website that offers a compelling, sophisticated experience to visitors isn't just important. It represents a crucial first impression in a relationship that will hopefully serve you both well for years to come. Recently, the Pensacola-based Cornerstone Surgicare group realized that it needed to make a change in that regard. Their website wasn't necessarily "bad," but it was in desperate need of efforts that would bring it more in line with the demands of modern users.
They partnered with the team at HIP Creative to help them accomplish all of this and more and in the end were left totally redesigned, state-of-the-art site, that will serve them well for years to come.
Cornerstone Surgicare and HIP Creative: The Results Speak For Themselves
Cornerstone Surgicare is a freestanding, multi-specialty Ambulatory Surgery Center that has been proudly offering outpatient surgery services to those in Escambia County, Florida and the surrounding areas for years. The facility itself is home to renowned surgeons like Erik Nilssen, M.D., Nathan Patterson, M.D. and Michael D. Gilmore, M.D. and they needed a web presence that reflected this pedigree.
HIP Creative's efforts began by rebuilding the old site from the ground up, placing an emphasis on functionality and ease of use and guaranteeing that the design looked flawless on both traditional desktops and mobile devices like smartphones or tablets.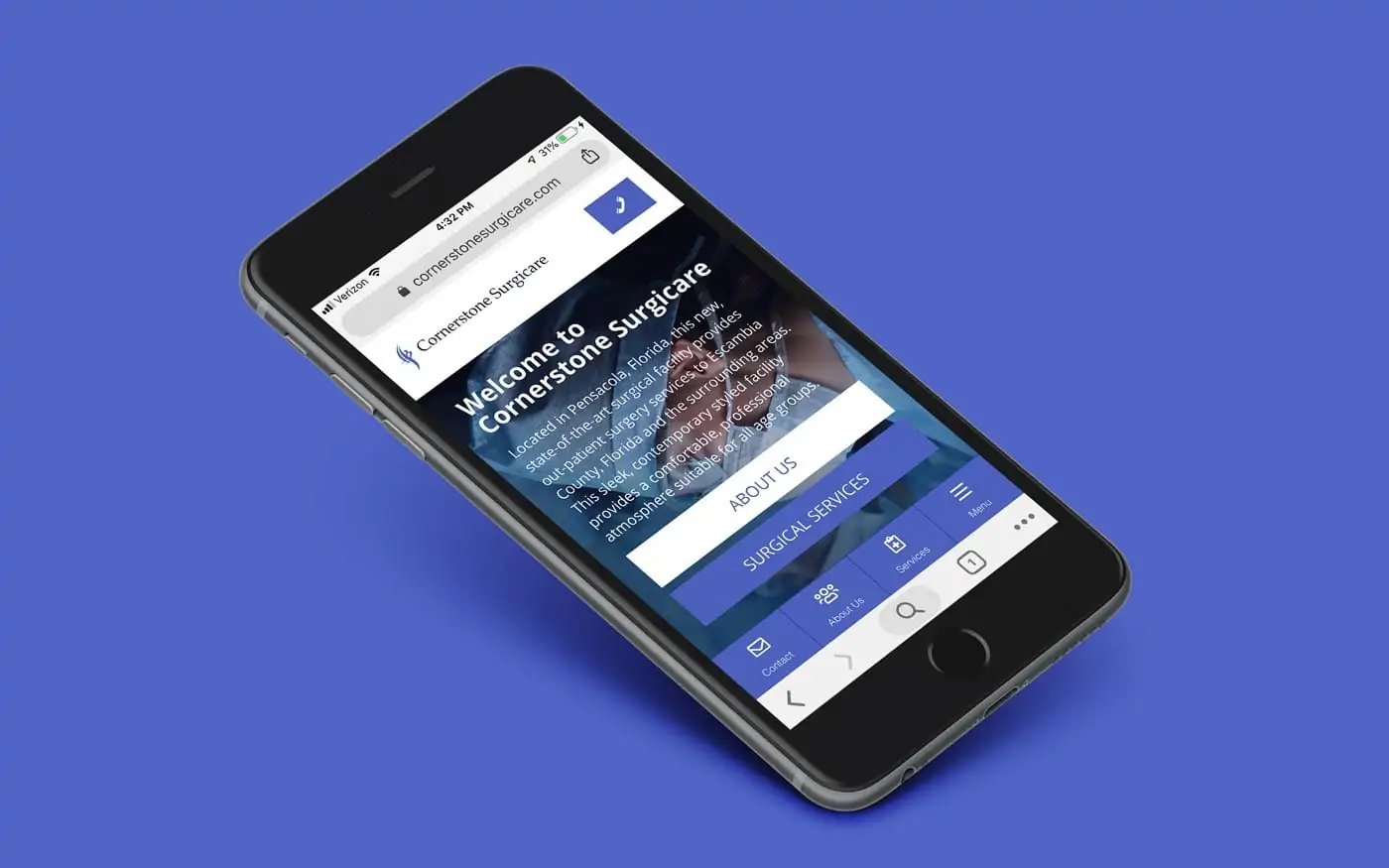 But more than anything, the team at HIP wanted to make the new Cornerstone website more than just a virtual business card, so to speak. It also needed to serve as a valuable, informational resource that patients could use to find out more information about available services, to understand why certain types of procedures are important and what they entail and much more.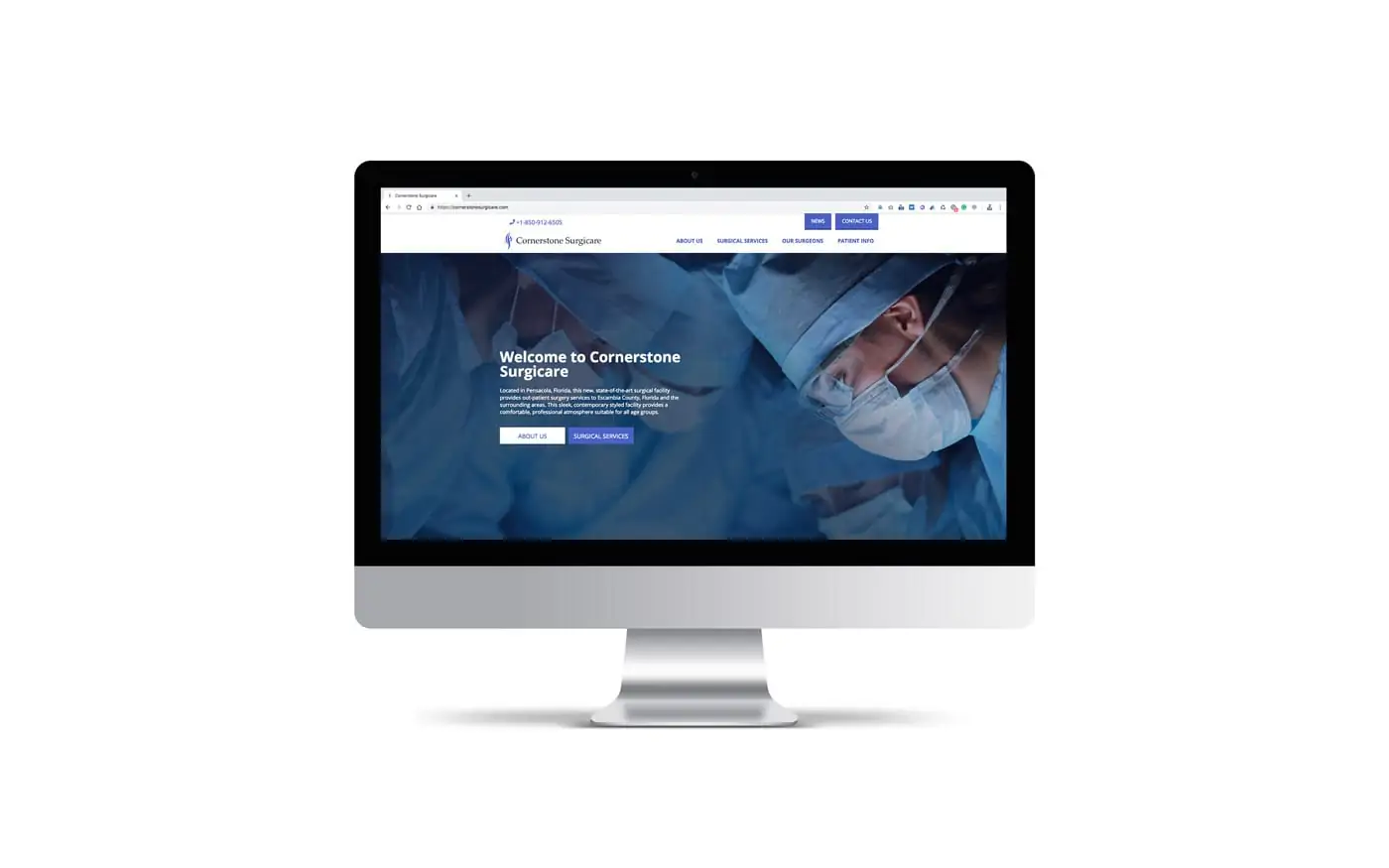 The new site offers many different features that service that goal, allowing both current and existing patients to learn more about patient rights and responsibilities, financial information, admissions, and other critical topics. But the best part of all is that the site now functions in a way that allows it to be easily updated, guaranteeing that this resource will only become more valuable and more effective over time.
If you're interested in seeing the new Cornerstone website for yourself, we encourage you to visit it at www.cornerstonesurgicare.com. To learn more about the work that HIP Creative does all over Florida and to get answers to your more specific questions, you're encouraged to email us at Hello@hipcreativeinc.com today.