The HIP Creative site redesign of Kirkland, McGhee & Gann is much more than a visual upgrade. The newly responsive, easily navigated, user interface allows potential clients to easily find the information they are looking for.
A New Responsive Site
Clients can now efficiently access all of the features and benefits of the Kirkland, McGhee & Gann website from any desktop or mobile OS. HIP Creative has updated the functionality of the site to correspond directly to the device presenting it, meaning less time to search for the information that you need. This new level of accessibility ensures that you can reach out to the firm anytime directly from your smartphone or tablet.
You may notice that the site is also more aesthetically pleasing as well. A better-looking website usually corresponds to a more organized structure, and Kirkland, McGhee & Gann now have both.
(The website before the redesign)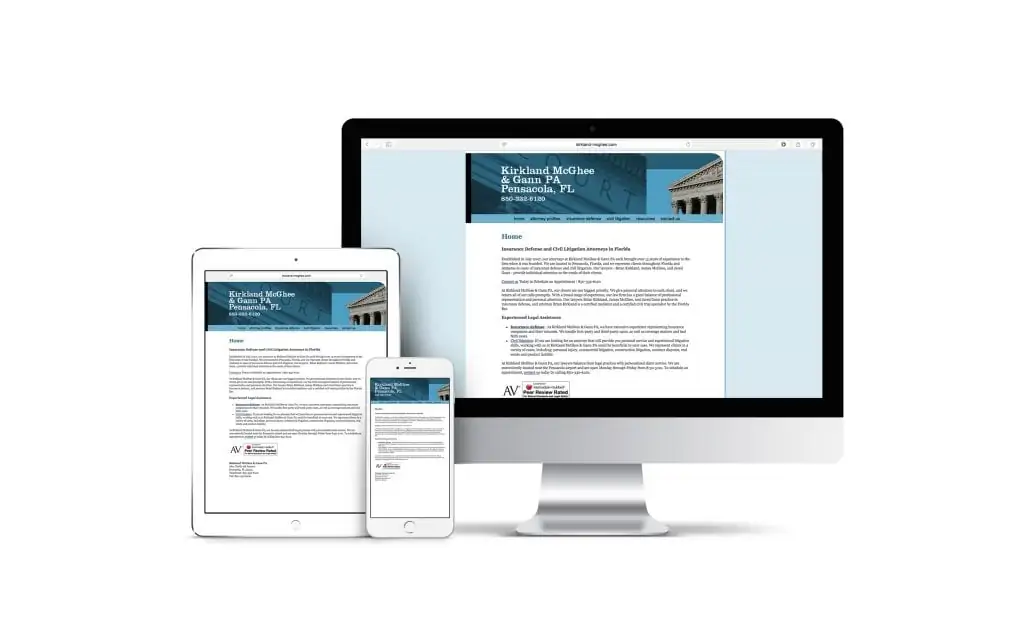 (The website after the redesign)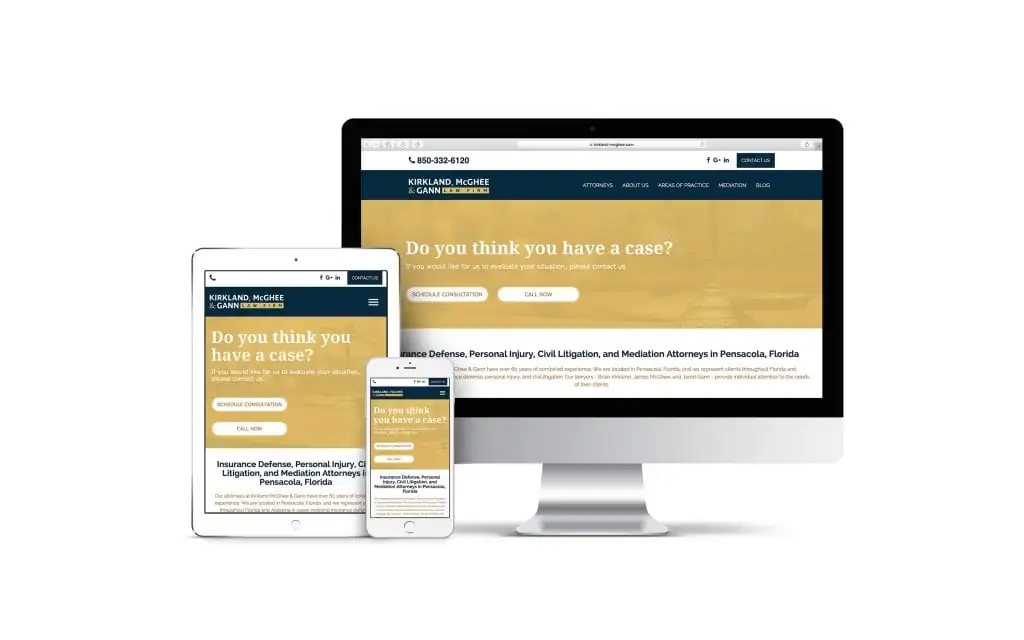 Specialty Content
You can find information on your individual legal problems more quickly as well. The Kirkland, McGhee & Gann website has been reorganized into a more streamlined format with information that is organized into specific categories. Find your concern quickly and get the information that you need so that you can call in fully prepared to express your needs to your attorney.
Whether you have questions about personal injury, insurance defense, mediation, or civil litigation, you can move straight into that discipline without reading content that does not necessarily apply to your case.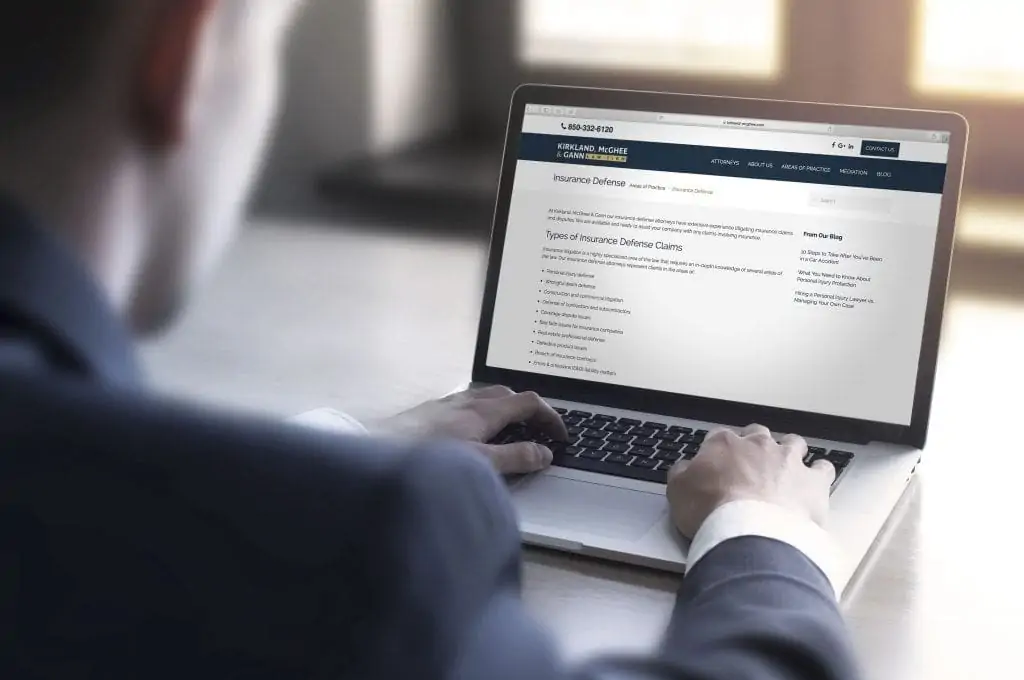 Leading Edge Security
Businesses today must protect themselves from networks of interconnected, automated computers that do not even need a human present to consistently attack your site backdoors. This is especially true for the legal industry, in which sharing intimate personal and financial information is par for the course. HIP Creative has improved the security of Kirkland, McGhee & Gann to fully secure client information with leading edge security functions. The Kirkland, McGhee & Gann website is now fully compliant with search engine standards.
HIP Creative prides itself on redesigning client websites for improved functionality and optimization. Partner counsel, Jared Gann, stated that "HIP is a joy to work with for branding, web design, and inbound marketing. They are always available to answer questions and are very attentive during the process. Most importantly, the company is owned by good people who are trustworthy and determined to give you excellent results."
HIP Creative is happy to provide a level of service that businesses can count on.