HOW IT WORKS



GET STARTED

Preview
modal-
[fl_builder_insert_layout id="3218″ type="fl-builder-template"]
A text message from a happy orthodontist client!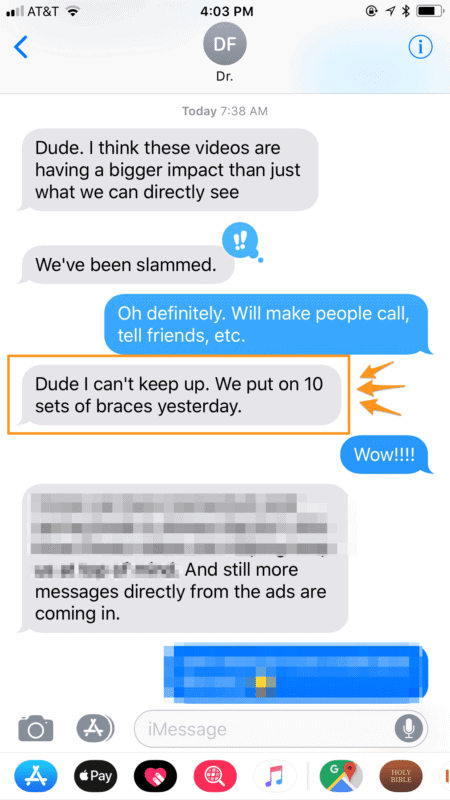 Docs Who Worked With Us

More About This Program

As the world and internet evolve so does the way people receive information. And while it may not be a "HOT TOPIC" to talk about tracking client behaviors online…it is happening.
Our team has been through the highest level of training to tap into the online data to put your business in front of clients who needed your services right as we showed them your service or product.
Imagine that you are looking at Chiropractors, Dentist, Surgeons, etc. You then minimize that screen and hop on Facebook for a few minutes and now your are shown an ad for the exact thing you just needed!
The copywriting, the images the call to action is exactly perfect. You opt in and give this company your information.
Now that company can call you and send you through a sequence that gets you through their doors.
This is not a myth. Its proven. And you have likely had this happen to you.
Our team offers volunteer trials so you can see how it works for FREE.
I hope you take us up on our offer and watch your acquisition strategy explode.
-Luke Infinger
Co-Founder at HIP Creative

GET STARTED

Preview
modal-
[fl_builder_insert_layout id="3218″ type="fl-builder-template"]