There's a simple rule for growing an orthodontics practice: if you want to grow, you'll need to invest. The competition nowadays is too sophisticated for an orthodontist to scale a practice without investing aggressively in marketing.
But it's more complicated than simply spending money…
Because if you want to grow quickly and profitably, you'll need to invest more in the channels that create the highest return on investment (ROI) for your business. Otherwise, you're wasting precious dollars running ads that aren't generating the maximum possible profit.
Yet, for all the sophistication of the industry and proliferation of marketing agencies promising hundreds of new leads, most orthodontic practices aren't effectively measuring their marketing ROI.
In this article, we'll look at why you must measure the ROI on your marketing efforts if you want to succeed. Then we'll show you what metrics matter and introduce you to PracticeBeacon, the easiest possible solution for tracking the ROI on all your marketing channels.
Why does digital marketing ROI matter to orthodontics?
The difference to your bottom line can add up quickly when talking about marketing ROI.
For comparison's sake, we'll look at two different channels. Let's say you're running both Facebook ads and Google Adwords campaigns in your local area.
It costs you $300 to generate a lead through your lead form on Facebook. About 70% of those leads book a consultation. And 50% of your consults start treatment.
That means it costs you $857 to create a new patient with Facebook. And let's say that you know that the average value of treatment for your patients is around $5,000— that means your Facebook ad spend returns a marketing ROI of 483%. 
In other words, every $1 you spend returns $483 in new revenue. I don't know a single orthodontist that wouldn't take that exchange.
Now, let's look at your Google Ads campaign. Here, it's costing you just a bit more to generate a lead at $400.
Worse, only 40% of those leads book consultations. You're still converting 50% of those consults into patients. But because of the higher ad cost and the lower booking rate, it costs you $2,000 to create a new patient with Google—more than double what a patient costs you using Facebook!
You still return a 150% ROI on your ad spend with Google. But, depending on your overhead costs, growth plans, and other factors, that may not be enough to get you excited.
And in any case, you can see why it would be MUCH more profitable to shift more of your marketing dollars into Facebook. After all, you're making an additional $1,150 of profit for every patient you start!
Digital marketing ROI metrics you need to know
Now that you see why measuring your marketing ROI can make a massive difference to your bottom line, let's look at how you can do it.
First, there are a few terms you'll need to know. We'll keep it simple so you don't get bogged down in the terminology.
Cost Per Lead (CPL)
Your cost per lead is simply the amount you need to spend to generate a new patient lead from any source.
So, if you're running Facebook ads, you spend $500 for every new lead that fills out your digital contact form, then your CPL is $500 for Facebook.
Your CPL will vary significantly by channel and go up or down over time. However, this is the baseline number that will drive your marketing ROI, so you need to track it continuously as even small changes can significantly impact your ideal strategy.
Cost Per Acquisition (CPA)
Your cost per acquisition is how much you need to spend to get a new patient to start treatment. Because not every lead will become a patient, CPA is a more important metric than CPL for measuring the effectiveness of your marketing.
Leads from different channels will have a different experience with your company before contacting you. And they may even have a different experience after contacting you, depending on your onboarding processes for each channel. 
Two conversion rates will determine your CPA— the percentage of leads that schedule a consultation and the percentage of consultations that start treatment.
So improving your CPA requires more than just effective marketing— you must optimize your processes and procedures for lead follow-up to convert more of your leads into patients.
Customer Lifetime Value (CLTV)
When calculating your ROI, we'll use the cost of the initial treatment. But that doesn't account for the total value of a new patient to your business.
To understand your real marketing ROI, you need to account for the value of a patient to your business over the course of their lifetime, or CLTV.
The average orthodontics treatment in the US costs around $5k to $8k. But, once accounting for re-treatments and add-ons i.e., whitening and/or retainers, the CLTV for some savvy orthodontists can be $12,000 or higher!
And that doesn't even count the priceless value of potential referral business (which has an infinite ROI) and free word-of-mouth marketing that happy patients create. That's why there's no better way to grow your ortho practice than to treat more patients!
How to calculate the ROI on your digital advertising
Now that you know the components of ROI let's look at how it all comes together.
The simple calculator for ROI is this:
ROI = (Cost of Treatment – CPA) / CPA x 100
The resulting number is expressed as a percentage, as in "I'm getting a 250% ROI on my Instagram ads."
Iif you want a more aggressive assessment of ROI of your marketing campaigns, you can replace Cost of Treatment with CLTV. That will show you the projected ROI for each patient over time.
Using CLTV instead of the cost of treatment may result in lower short-term profit margins. But it will help you see the value of aggressively investing in marketing now to hit your long-term goals.
PracticeBeacon makes tracking orthodontic marketing ROI easy
The #1 reason orthodontists don't know the ROI on their marketing spend is that it's hard to monitor consistently.
You need to export or hand-copy data from multiple platforms, match that up to conversion data from your booking software, manually enter treatment costs into a spreadsheet…and do it all monthly, if not weekly, to understand the trends and react accordingly.
But today, there's a solution that gets you up-to-the-minute marketing ROI and lets you hit "delete" on all those complex tracking sheets and save hours of work every month. It's PracticeBeacon—the Sales Acceleration CRM for Orthodontists.
PracticeBeacon is a powerful piece of software (and a growth-oriented orthodontist's best friend), but we won't get into everything it does right here. Instead, we'll show you how it makes it stupid-simple to monitor the ROI of your digital marketing channels to help you scale more quickly.

How does PracticeBeacon work?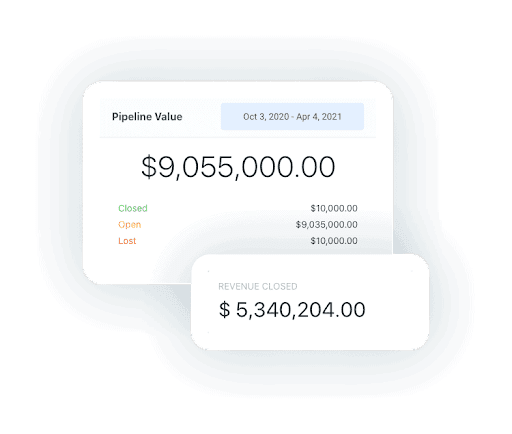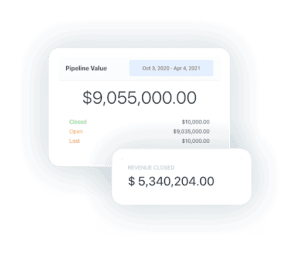 PracticeBeacon consolidates all your incoming leads into a single place. And then it tags those leads based on where they came from.  
At the same time, it automatically imports your ad spend for each channel, so you can see how much you're spending.
As your leads move through your funnel to become patients, PracticeBeacon associates their value with the channel they came from. So you can see not just how each channel is performing, but how successfully individual campaigns are creating profit for your practice.
There's no math, no formulas, no calculations. You just open up PracticeBeacon and you can see the profitability of your marketing campaigns in just a few clicks.
Only one metric truly matters
And that's the profit in your pipeline. And PracticeBeacon makes that easier to see than ever before. 
Our clients rave about the newfound transparency they have to their marketing ROI:

But measuring ROI isn't all that PracticeBeacon does. 
It's the only full-service CRM designed to help orthodontics practices turn more leads into paying patients. It will help you:
Automate your ideal lead follow-up procedures to increase appointment bookings by up to 250%
Slash no-shows by up to 22% with automated appointment reminders
Consolidate all your communication with customers, including text, email, social media, and phone calls, into one easy-to-use conversation chain
Track your leads by name as they move through your funnel and quickly identify where and why potential patients get "stuck"
Build a 5-Star profile on Google Business with automated client review requests and incentives
PracticeBeacon is a powerful software tool designed to help you grow your practice more effectively and profitably.
Grow your practice now
If you're serious about growth, software must be a part of the package.
HIP has helped build some of the nation's fastest-growing independent orthodontics practices, like Fishbein Orthodontics, Dr. Jennifer Orthodontics, All Smiles Orthodontics, Wentz Orthodontics and dozens more.
We've taken everything we've learned generating hundreds of millions of dollars of orthodontics growth for our partners and put it into PracticeBeacon. 
So if you're ready to finally see the ROI on your marketing efforts, improve your communication with leads, boost conversion rates and grow your ortho practice profitably, get PracticeBeacon up and running in your offices today: