Although being in the business of perfecting smiles is more exciting than most occupations, it's still essential to develop a business plan that is detailed and well thought out so you can maximize your success. A dental business plan should include the necessary steps to help your business find a path to long-term success and growth. The best way to get your practice where you want it to be is to figure out where you are now. In the same way you create treatment plans for patients, you will make adjustments based on your needs to lead you to your desired results. 
As you begin drafting this plan, you should consider including details such as market analysis, cash flow projections, general marketing, competitive analysis, and more. By determining what factors impact the continued success of your practice and building a marketing strategy based on these factors, you can focus on taking the following steps to turn your goals into reality. 
Read a Sample Business Plan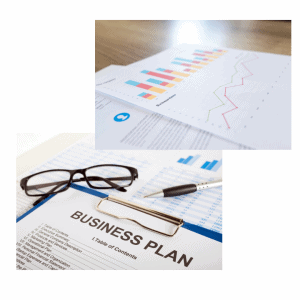 Creating a business plan may seem daunting at first, but templates are readily available online that you can read to figure out how the document should flow and what content it should include. As you filter through the samples, you will notice that many plans have the same sections, and this will inform how you compile your data and give you an idea of what writing style to use. These sample business plans will also include helpful tips that will make it easier for you to write a plan for your practice that is informative, easy to read, and neatly organized. 
Executive Summary for Your Dental P
ractice
Every dental business plan should begin with an executive summary to provide the lender with an overview of the topics discussed within the document. This summary should be clear and concise so that your reader can easily interpret your plan and figure out the next steps. On average, this section will be about two pages long. 
The executive summary is a critical component of your business plan and serves a bigger purpose than providing an outline for your audience. While it should briefly explain your dental practice, it needs to go beyond utility and grab your reader's attention and engage their interest, so they are inclined to read the plan all the way through. Make sure this section is well written and contains essential information that the lender needs to know.  
Not only should the executive summary be comprehensive and engaging, but it should also be easy to read. If the writing style is choppy, it will take longer for the reader to comprehend, and your message may be lost on them. 
Essentially, it should feature all of the important details in your plan that will be relevant to the lender. The details included in the executive summary can vary, depending on the needs and goals of your practice. However, every executive summary must include the following elements:
How you will go about implementing your business plan

How many employees you will hire

Budget and funding allocation for operations

Competitive market analysis

Services and products offered

What your target market is

The objective
Writing an Executive Summary
It's critical that your executive summary is customized to your practice and the goals of your dental plan. Avoid using generic summaries you've seen online because they will come across as vague and not provide the necessary background information needed to understand the specifics of your practice. 
Because this section should only be two pages long, it can be difficult to sum up the most important aspects of your plan. To combat this, many professionals recommend writing the entire business plan and saving the executive summary for last so you can take note of all the details you want to highlight in the summary. 
An Engaging Introduction is Crucial
To capture your reader's attention, make sure that you have an engaging introduction that is relevant to the dental field. As you begin your executive summary, you should state the objective of your dental business plan clearly and include high-priority information. In each section, include any statistics and relevant details that will back your plan and build credibility between your practice and the lender.
Edit the Document
Editing your dental business plan is an essential step in the writing process that will influence the success of your delivery. You wouldn't go over a treatment plan with patients that has errors, unclear messaging, or other overlooked mistakes. If your thoughts seem scattered and your text is littered with poor editing, typos, and wrong punctuation, this will undermine your credibility and won't inspire lenders to believe in the success of your business. To inspire trust in your reader, make sure you fact-check statistics, remove the passive language, and filter out any repetitiveness. 
Getting Help
Effective writing doesn't always come naturally, and it can be a smart business decision to hire outside help, such as an editor or a professional content writer. These experts can also go over work you've already written to make it flow better and rid it of errors. Ensuring that your dental business plan is well written will give you extra confidence as you present it to lenders. 
Company Description
The company description should directly follow the executive summary and will outline what makes your practice unique, such as what you hope to achieve, what services you offer, how large your practice is, and more. This portion of the dental business plan will serve as a roadmap for your direction and vision for the practice so that a lender can establish a personal connection and gain a deeper understanding of you and your staff. 
Provide Basic Information 
Start by including the official name of your practice.

List the type of business structure

Include the names of all of the important people behind the practice, such as other dentists

List the exact location of the practice

Include your mission statement. This statement should clearly and accurately represent the purpose of your practice.

Add the target market and services, providing an overview of the services and products you will offer.

A vision statement will explain your vision for the future of your practice, such as expansion, offering higher-end services, etc.
How to Write a Company Description
Once you've gathered all the information you need to include in your company description, make sure you present it in a way that is interesting to the reader. Begin by telling vital details about your dental practice and give an overview of your practice goals. 
Your entire dental plan will be centered around your office and vision, so some of the information you give in this section will be repeated throughout the document. The company description will give an overview of these practice details for readers to refer back to for clarification. 
In this section, you can capture the personal interest of a lender by demonstrating your passion for dentistry through clear and meaningful writing. Explain why you felt the desire to start a dental practice and what you hope to accomplish through your work. 
Detailing the Dental Services Your Practice Will Offer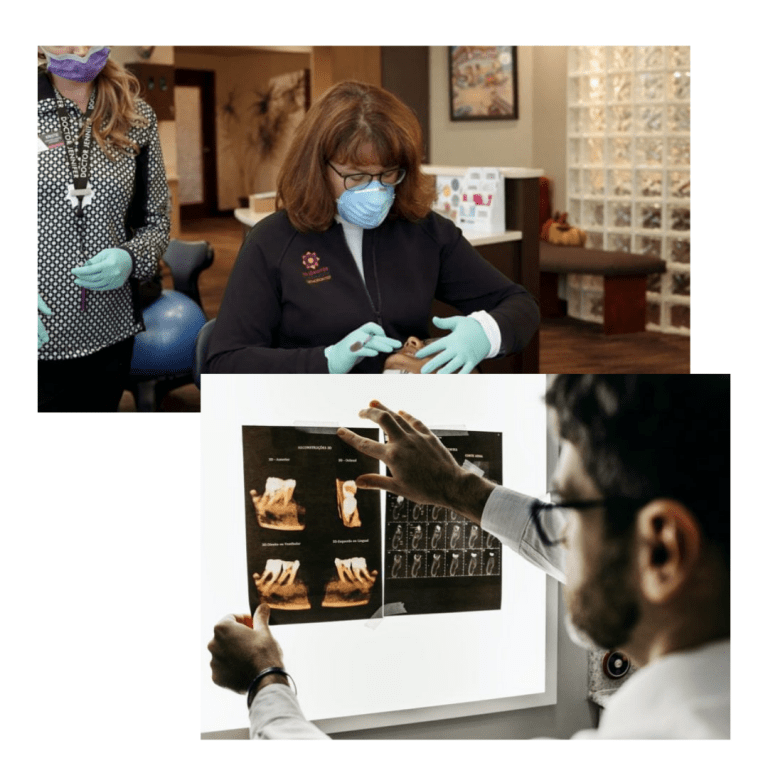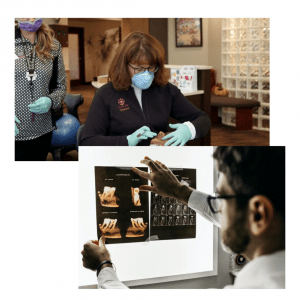 Once you have included the previous information, you should detail the products and services your dental practice offers. If you're purchasing an established practice, make sure you list any changes you plan on making to the services offered by the previous owner. 
Instead of a bullet point list of your services and products, make sure this section highlights the benefits and quality of your offerings and how these will propel your dental practice into becoming an authority in your area and in your field. 
You can use this section to explain how your practice will compete with other dental practices in the area that offer similar services and how your practice is a unique business that will enrich the community. 
When writing up this section, be sure to include:
A complete description of the services you're planning to offer

How the services and any products will be priced

A comparison of the services offered by competing dental practices

Any type of literature you will use, such as information pertaining to how your website will play in your efforts to obtain new patients.

Include any needs your practice will have, such as desktop computers that will be used to store and update patient records

Any future services you plan to offer
Be Brief, Yet Engaging 
While this section may not be as exciting, it can still be engaging. After all, the services you offer are the tools you use to give people the smile of their dreams. This is your passion, so you should explain the services you offer and why prospective patients need your dental practice to live a higher quality of life and enjoy better oral health. 
Use this portion of your dental business plan to highlight the services that set you apart from your competitors. For variation, include the levels of services you offer or your price points for each treatment. Our goal is to make the reader feel well informed on what makes your practice unique by consistently engaging with the content. However, we advise that you avoid overwhelming this section with too much detail. Instead, try to keep your descriptions concise so you can clearly communicate your services and why your team is the most qualified to provide them. 
As a master of your field, you are knowledgeable about every aspect of dentistry and how to use your skills to help your community. However, your reader may not share the same background knowledge. Make sure you refrain from using too much medical jargon and focus on describing your services in layman's terms. 
Dental Office Management & Daily Operations 
Behind every great practice is a great management plan. Include in your business plan a section that details how the practice will be managed and the structure of your business. A detail worth including is whether your practice will be structured as a corporation, sole proprietorship, or a partnership. This section is also a great place to include a list of your employees and professional advisors that will help lead your team to long-term success. 
Market Analysis
In the next section of your dental business plan, examine the market around you and include data about your competitors, such as their SEO ranking, digital content, online presence, and other relevant information. The more you study the marketing data of those around you, the better informed you will be as you craft your own marketing efforts. 
Where to Start 
You should begin this section by providing an overview of your intended dental marketing plan and your target patient base. Be sure to include information on their income level, age, and lifestyle. If a competitor in your area has a similar target patient, specify in your plan how you will customize your marketing plan to set your practice apart as an authority to attract a consistent and loyal patient base. 
This portion of your dental business plan is the perfect place to include a wireframe design and a sitemap regarding the plans for your website. If you decide to make vastly different design and content choices from your competitors, explain why your strategy will be more successful in communicating your message. 
Many dentists find this section to be challenging because it requires them to investigate and analyze their competitors. However, you are most likely already aware of your competition or can find them by doing a simple search online. 
Learn Everything You Can About the Competition
When you're investigating your competition, you want to know:
What market segments the competition serves

What benefits they offer

Cost of sales

Assets to sales

Percent of sales

Why patients go to them
During your research, learn as much as you can about their promotions, sales, costs, services, pricing, and any products they sell. By doing this in-depth analysis, you will demonstrate to lenders that you've taken all the necessary steps to make your business a success and an asset to the community. 
Analyzing the Information
After you've completed your market analysis, you can use this background information about your competitors to create a plan that details how your practice will compete with them. Good information to include in this portion would be services you offer that they don't or if they have higher prices than your practice for similar services. We want you to stand out from the crowd so prospective patients can see that you're the clear choice for their treatment. In pursuit of this goal, it's necessary to analyze this market information and identify what you have to offer that differs from the competition. 
Writing Format
To make your information easier for the lender to understand and follow, organize this section purposefully for your readers. In the first paragraph, outline who your competitors are and what portion of the market they attract. Your next paragraph will detail your dental practice's advantage over the competition and how your office will achieve success. 
The goal of this section is to persuade the lender reading your business plan that you not only understand your competition but have also created an expert plan that will allow you to compete with other dentists in the area. 
Include Financial Planning in Your Business Plan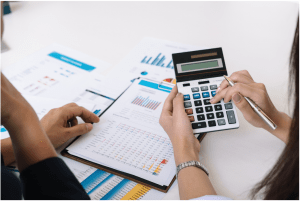 At the core of every effective business plan is a thorough financial plan. This section will be the most important to lenders and investors as they decide whether or not they can approve your loan proposals. As you write your financial portion, be sure to include great detail that will reassure your audience that you have the knowledge and skill it takes to craft a successful practice. 
Relevant financial and funding information that should be detailed include: 
A personal financial statement that details your current cash flow 

Marketing and other expenses 

Total funds required by your dental practice for two years

Projected income for the first one to two years.

Offered collateral

Historical financial analysis

How funds for your start-up will be allocated.

Any financial documents that can support your projections. 
As you complete the financial section of the document, include a paragraph that demonstrates that you've accounted for the impact of various financial influences. This may include seasonal variations, the economy, the competition, and other events that may impact your dental practice's finances. You have taken the time to plan out every detail to bring your dream to life, and now it's time to put this plan to paper and give lenders the answers to any questions they have. 
Dental Operations
The final section of your dental business plan should be the operations section. This section should be your longest and will include all of the details related to the day-to-day operations of your practice. 
You should provide the following information to lenders and investors with a clear picture of how your dental practice will function:
Days of operation

Hours of operation

Major supplies you need to source equipment from

Ideal patient flow

Maintenance schedules for equipment

Necessary equipment and supplies and suppliers

Dental insurances that will and will not be accepted

If you offer certain services, or if you're a specialist in your field.  
While creating this section, envision what the main takeaways are of the information you're providing. This will help you avoid adding unnecessary information in favor of using concise but informative language. 
Essentially, this section is designed as an outline that will include expense and capital requirements for your dental practice that you will need to operate daily. Take the opportunity to go into detail about your dental practice's procedures, goals, and objectives, 
This section of the plan will outline each step you will take to accomplish your dental practice's mission and should include answers to the following questions:
The cost amount that every department will require to complete their jobs

Deadlines for when goals and tasks will be completed

Information concerning where the daily operations will take place

A description for each department

Departments or people who will be in charge of completing tasks
Objectives and Goals
In your writing, you must include a clear goal and objective that everyone on your team will be focused on completing. When you state your dental practice's operational objective, you give your team a standard to work toward, and you give lenders a benchmark to measure. 
Do You Need to Hire a Business Plan Consultant?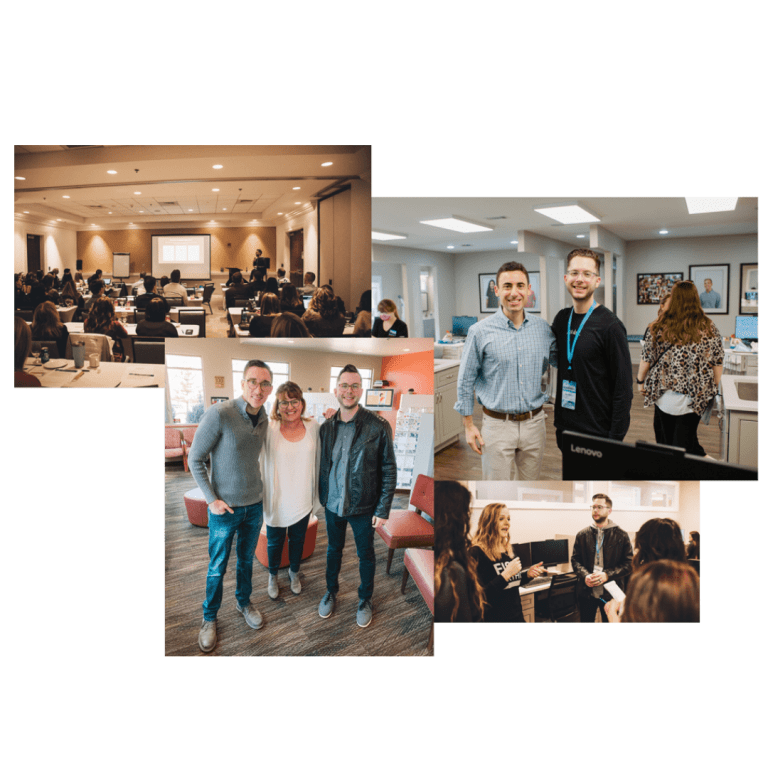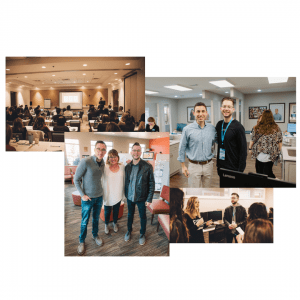 For your dental business plan to be effective, it has to be detailed and professionally written. Many dentists find that while they know everything about their practice, it can be difficult to produce written content like this on such a high level. For this reason, many dentists choose to hire a consultant to help them plan and write their dentist business plan.
A professional consultant would help guide you every step of the way, whether you are purchasing or selling a dental practice. Consultants with a focus on business planning have extensive marketing resources and networks of dental consultants that can help you develop a well-written plan for your dental practice. With this skill set, these consultants can also help you create an efficient marketing strategy for you to include in your business plan. 
When you work with a consultant on your business plan, you can have the reassurance that every section of the document is covered. A business plan that is written and developed by a professional can give you more confidence in your content as you give it to lenders for review. 
Know When to Get Help
If you are struggling to create an engaging business plan, then it may be time to call in the help of a professional. There are different experts to help you along the process, depending on which aspects of the document are proving to be challenging.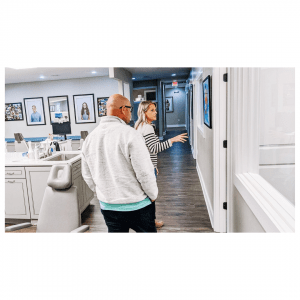 If you are confident in your writing skills but would like guidance on what information to include in your plan, then you can hire a consultant who will go through and revise your work. However, if you are finding the actual writing of the plan to be your biggest roadblock, you can hire a consultant to take over the writing portion and help you communicate what your practice's objectives and goals are to a lender. 
While consultants can be helpful in creating a professional business plan, no one knows your practice and its goals better than you. If you do decide to outsource work for the document, make sure you remain available while they work so you can understand the process and make recommendations for each section.
Tips from the American Dental Association 
According to the American Dental Association, your dental practice can follow the same basic guidelines as small businesses do to create an effective plan that aids your growth and reaches your audience. 
The ADA goes on to explain a few staples of creating an effective business plan, which includes:
Creating a growth strategy

Creating a payment policy and pricing

Knowing your market-do your research

Describe the dental practice in detail, including services, target customers, and products
If you're purchasing an established dental practice, their business plan may need to be updated. 
An updated dental business plan should include:
A current cost analysis

Dental practice sales

Recent financial comparisons with other dental facilities in the area

Current lender terms and information

Financial statements

The financial position of the established dental practice
With this in mind, you can create a plan that incorporates all the fine details that a lender will look for in a well-rounded business plan.
Review Your Plan 
Writing a dental business plan may seem like a daunting task, but with a few simple tips, it can be an enjoyable process that leads to producing the document that will kickstart your dream practice. 
Know Your Audience
Something we've learned through our work is if you try to create a message that reaches everyone, you won't be able to reach anyone. Instead, you may need to create a series of business plans that are adjusted to reach your target audience best. For example, if you are trying to secure funding, then you would need to provide the reader with proof that you will be able to make the loan payments. 
Thorough Research
A lender appreciates business plans that show the prospective borrower has extensive market knowledge. To demonstrate this, include market research in your document that is detailed and thorough. Be aware of your own strengths and weaknesses, and show lenders that you understand your limitations and see them as opportunities for growth. 
Know Who Your Competitors Are
As you enter a market, it's important to understand who your competition is so you can adjust your business plan to set yourself apart. In your writing, describe your strategy to a lender that will explain how you plan to rise to the challenge. 
Be Very Detail Oriented
Your business plan should be concise and engaging, but make sure you don't leave out any details your reader needs to understand your business. You need your audience to take note of your professionalism and begin to believe in your ability to run a practice. 
Include Key Facts
A well-written business plan should describe your strategy, goals, financials, your management team, competitors, target audience, services, and operations. Without these key factors, your plan may not seem as complete to lenders, and they will be less likely to understand your vision and goals for your dental practice. 
Accurate Financials
It's essential that you provide your readers with accurate information so you can build credibility. This is especially true of any financial information given in the document. In your dental business plan, you will need to include both sales and costs. We know that it can be difficult to predict sales, so we suggest you hire an accountant to go over your financials if you run into an issue with projections. Don't let a few numbers stand in the way of you securing important financing. Take the extra step and save yourself the hassle. 
Devote the Most Time to Your Executive Summary
The executive summary is considered among professionals to be the most important section of your plan. An experienced lender will head to this section first to learn about the important facts and figures included in the remainder of your business plan. While these details may seem dull, they actually paint the story of your passion for dentistry and how you plan to put this plan into action. Make sure you keep this in mind as you write, so your content feels engaging and encourages them to read through the rest of the document. 
Speak with a Business Adviser
To make sure your document is as effective as possible, hire a business advisor to review your rough draft and give you constructive criticism. A review of your rough draft will help you determine which sections need to be revised, cut, or added to in order to make your final product stronger.
Properly Implement Your Plan
It's important that you view this document as a guide for your strategy that informs how your business will develop. Your dental business plan will include responsibilities and goals that are frequently updated as your business grows. By following a solid plan, you can ensure your practice stays on track and in pursuit of future goals. 
How a Dentist can Increase Their Chances of Getting Approved for a Loan
Your business plan is a great tool when trying to improve your chances of qualifying for a loan, but there are additional steps you can take to ensure success. For instance, we know that lenders want to see that a loan applicant has saved up a minimum of five percent of the loan amount and is not prone to living above their means. This will demonstrate your credibility and strengthen their trust in your practice. Many lenders will provide all of the financing for a start-up, but it's important to them that they are taking a safe risk on a borrower who makes responsible decisions. 
Know What Your Loan Approval Will Be Before You Apply
Before you try to purchase a start-up dental office or established practice, you will need to get prequalified for a loan. While prequalification isn't the same as loan approval, it can give you a better understanding of what your borrowing capacity will be. We know that starting your practice is an exciting yet stressful time, and we want you to have as few surprises as possible as you work toward your goals. 
Getting prequalified for a loan will give you an advantage as you begin bringing the dream of your practice to life. There are some landlords who won't speak to a dentist concerning a lease if they haven't been pre-approved for financing. Additionally, you will have more negotiating power when you speak to different parties so that you don't feel cornered by circumstances into accepting deals that aren't in your best interest. To ensure that this process progresses with ease, it's important to know whether you qualify for a loan before you make any offers. While there is no guarantee you will be approved for a loan, it's always better to know your options and limitations sooner rather than later. 
When to Speak to a Lender About Your Dental Practice 
The first step to take as you consider purchasing an existing dental practice or founding a start-up is to speak to a lender who can help finance your vision. Lenders can act as expert advisors that provide invaluable insight and help dentists get in touch with the right professionals to make their dreams a reality. The advice given by bankers is free, so you should take advantage of this resource as you move forward. 
We suggest that you contact a lender prior to negotiations for an existing practice and even before you begin drafting a business plan. During this time, a lender can pre-approve you for a specific amount. If you begin the process without speaking to a lender, you may find yourself overwhelmed and over budget. If you consult with this finance expert before you make financial decisions, you will better understand what you can afford with a new practice, and you will have more flexibility during negotiations.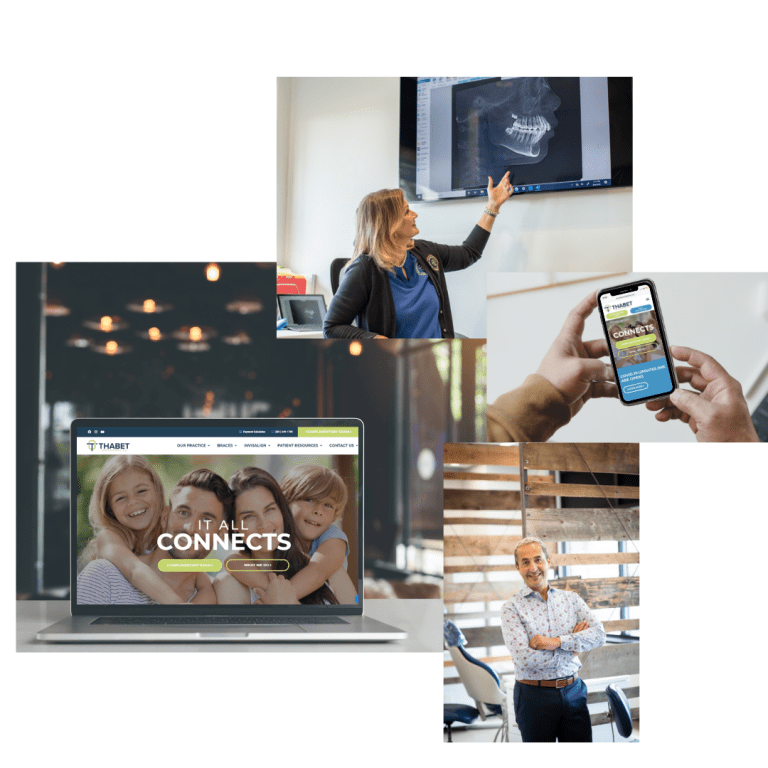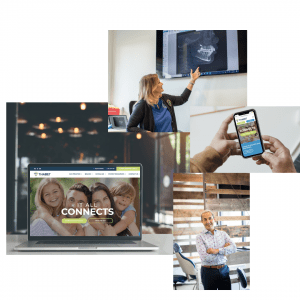 Final Thoughts 
Your dental practice is a unique business that has lots of specific services and functions that allow you to rise above the competition. One of the best ways to set yourself up for success is to draft a thorough and descriptive dental business plan that showcases the best aspects of your practice. A dental business plan is a management tool that will help you track and evaluate the progress of your dental practice. This document is a roadmap that will keep you on track to reach your goals and help you gauge your progress based on your initial projections. 
In addition to helping you track your progress, a business plan is a marketing document that you will use to secure financing for your practice from lenders. This dental business plan will help you easily convince lenders that you're a good risk for their financial backing. If you produce a document that is well-written and properly formatted, you will be able to demonstrate that your dental progress will thrive and join the ranks of other successful businesses. The best part of this document is that it serves as the written version of your dream. You aren't just selling lenders on facts and figures but also the practice you've envisioned where you will use your skillset to craft life-changing smiles in your community.