Effective marketing strategies are the cornerstone of a successful business, and dental offices are no exception. Expanding your sphere of influence and reaching new patients through targeted marketing is an exciting venture. However, we understand it can be overwhelming to figure out where to start. Therefore, our agency combines an in-depth understanding of efficient marketing and the needs of dental practices with research methods that have been fine-tuned to perfection. Our dental marketing strategies are informed by experience and are designed to evolve as we measure the success of campaigns. 
As you search for ways to increase your appointments, consider enlisting the help of marketing experts to help you showcase your dental practice's superior work in your community. We will help guide you through different dental marketing options, social media platforms, and ideas that have been proven to be an effective way to reach a new client base and increase new dental patient appointments. 
Dental Marketing Ideas that Work 
Marketing is the secret ingredient a dental office needs to attract new patients while catering to their existing patient base. Dental marketing requires a skilled hand that can craft a targeted message with a multifaceted approach. Your practice is more than a healthcare provider; it's a brand. Your quality of work, knowledgeable team, patient experience, and various other factors contribute to the essence of your practice and how you relate to your audience. 
To build your brand and increase awareness, you need to connect on social media and create online content in addition to tried-and-true dental marketing methods. With an increasingly interconnected world, you have the opportunity to reach more potential patients than ever through effective marketing strategies implemented by experts. 
Why All Dental Marketing Strategies Should Include Digital Marketing Campaigns 
Dental marketing has evolved in recent years to include new-age tools such as local SEO keyword use and social media marketing. These modern methods are best used in addition to traditional strategies that have been perfected with time, including direct mail postcards, phone calls, and local sponsorship. This blend of traditional and cutting-edge dental marketing strategies creates a vastly improved sense of brand awareness and recognition.
Not only will you be able to grow your practice by reaching a larger audience, but using online platforms with conventional marketing will help you establish long-lasting relationships with the patients you attract. By promoting your dental brand and practice awareness, your office will stand out as an authority in your area and your field. 
Creating a Solid Online Presence with a Google My Business Page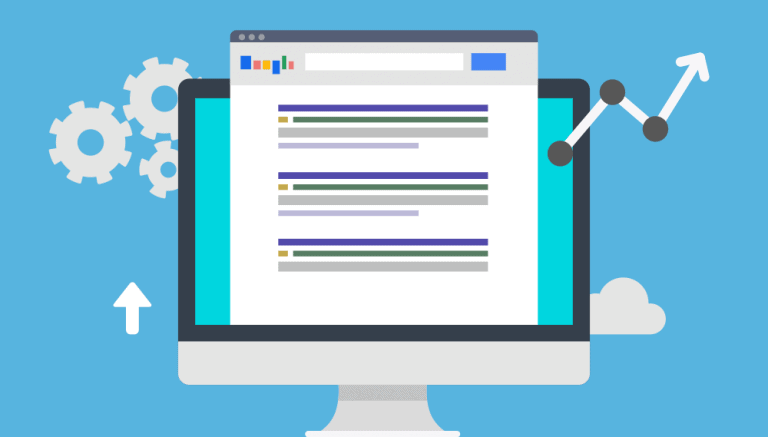 Signing up for a Google My Business page ensures that potential dental patients can easily find your dental practice from a simple search. Through a Google My Business account, you can improve your local SEO and reach out to your target audience with ease. As you build your presence on this platform, you will rise through the ranks of your competition and secure your position at the top of the search results. 
Your account will also give you access to analytics about how your audience interacts with your Google presence. You can use these analytics to inform your marketing strategy and tweak organic and paid content to better cater to your potential dental patients. Our team is here to help decipher these numbers and make improvements and adjustments to campaigns. So while you specialize in perfecting smiles, we specialize in perfecting your online presence. 
Google My Business is also a fantastic tool to educate prospective patients on all of the things that set your practice apart. Whether it be a new office or updated services, you can easily communicate your message and give users more confidence in seeking treatment from a practice they already feel as if they know. This service will build your online reputation with almost unparalleled efficiency and demonstrate credibility to your targeted audience.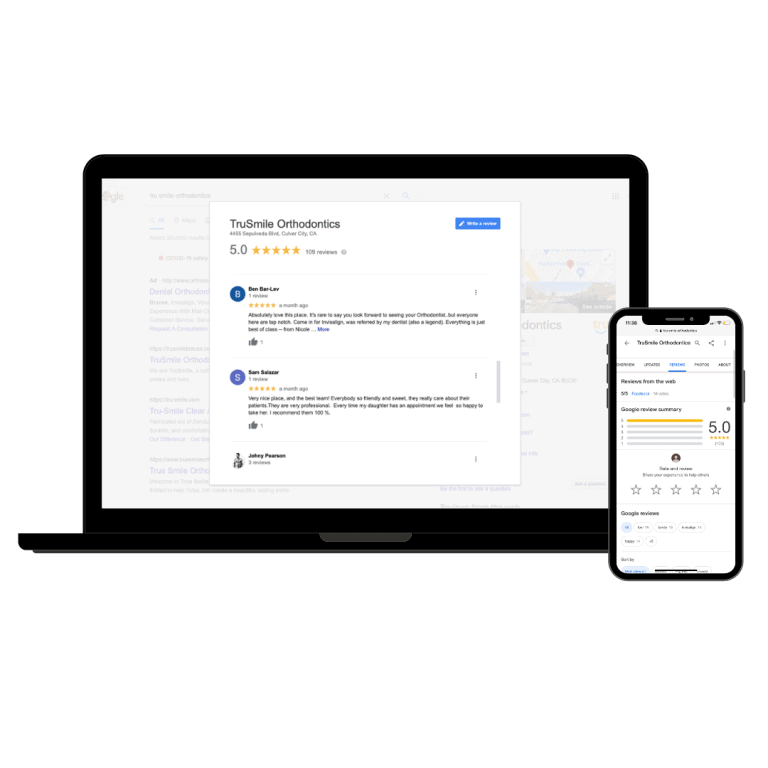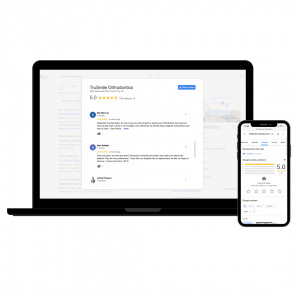 Aside from building a more substantial online presence, Google My Business will benefit you in various ways such as: 
Your dental office will appear in local pack listings and maps, making it easier to attract new patients in the area.

New patients can leave reviews regarding your business and their experience at your office. Positive reviews can improve your local SEO and can encourage people to try your services. People using an online search engine for dental services often read patient reviews made by new patients to get an unbiased look at what to expect from a service provider. 

Your Google My Business account will give you insight into who you are reaching and can help inform business and marketing decisions moving forward. 

You'll get a report that shows you what keywords people are using to find your business. 
This platform will show you how your target audience interacts with your posts and allow you to see which posts are commented on and shared. In addition, this feature will let you know what kind of content you should direct your efforts into producing so you can better engage site visitors. 
Google My Business gives you in-depth information about the demographics of your audience. There is a profile of potential customers that you can access on your account, and you can generate a detailed audience analysis that includes data such as: 
The country they're from 

Gender

Age group 

The number of clicks on your site link. This will be invaluable when you're working on a marketing strategy to attract new patients, and you want to boost traffic to your site and audience engagement. 
Facebook Ads For Dental Practices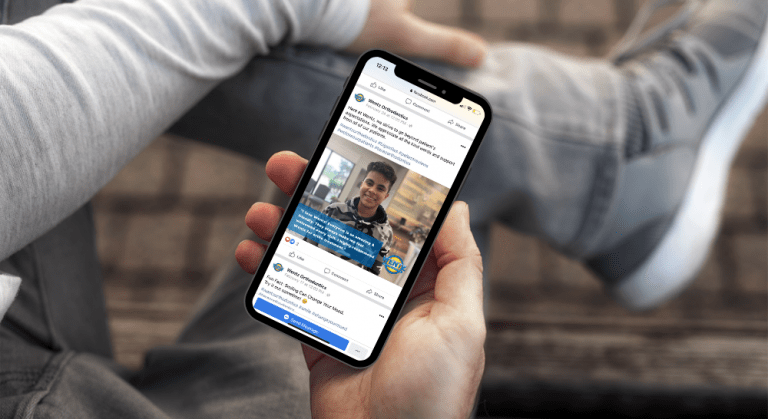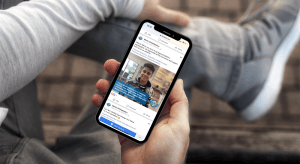 Facebook is a great way to reach potential patients of a specific demographic and craft messages that lends to user interaction. It allows you to share information about your dental practice and reach users who live in your area. One of the best ways to reach your audience on Facebook is by investing in Local Awareness ads. 
Local Awareness Ads
Local Awareness ads are a marketing idea that enables you to craft a campaign that showcases your dental office to Facebook users near you. This tool gives you complete control over the radius, so you can decide who sees your ads based on where they live. 
When you create a Local Awareness ad, you will need to enter the registered Facebook page's address and select a radius around your office. You will then see a map that displays the areas covered in the radius, and Facebook will automatically create an audience for your dental practice's ad that includes people who live within limits or have recently been near your practice. 
Finetune Ads for Your Dental Office
Facebook ads have a helpful feature that allows you to insert a map card containing relevant details about your dental office, such as an address, phone number, distance to the practice, hours of operating, and a "Get directions" link. You can also add a call-to-action button that will enable prospective patients to book an appointment instantly. 
As you decide on a dental marketing plan, you should consider the cost-efficient and user-friendly interface of this program that will allow you to connect with new patients in your area. 
Demographic Targeting with Social Media 
As one of the most popular social media platforms, Facebook offers a wide range of demographic targeting options that you can use to increase your online presence with a new audience. 
A Facebook ad will allow you to focus on your desired demographic by connecting to what interests them. From there, you customize ad targeting to cater to this audience. For example, if you run a dental practice that provides impressive results but has higher prices, you will want to target a higher-income demographic. Through Facebook targeting options, you can filter your message to specific incomes or even specific professions. 
Timing is Everything 
When using Facebook demographic targeting, it's essential to consider when and where your ad will be shown. Within the Ad Manager tool, these options are referred to as Placements. With this tool, you can choose to place your ad in front of people using desktop computers, mobile phones, Instagram, the Facebook newsfeed, the Audience Network, and more. 
When you make these adjustments, you are taking full advantage of Facebook's demographic targeting. We want potential patients to have a personalized experience that caters to their situation. Through this platform, you can target mobile users who need emergency dental services by opting to show your ad to them on Instagram or the mobile Facebook app. 
Each practice is unique, and when you are crafting a dental marketing strategy, you should take this into account and figure out what works best for you. If it feels a bit overwhelming, we want to assure you that we are always here to help guide you through your options so you can achieve maximum results. 
Market Your Dental Practice & Book More Appointments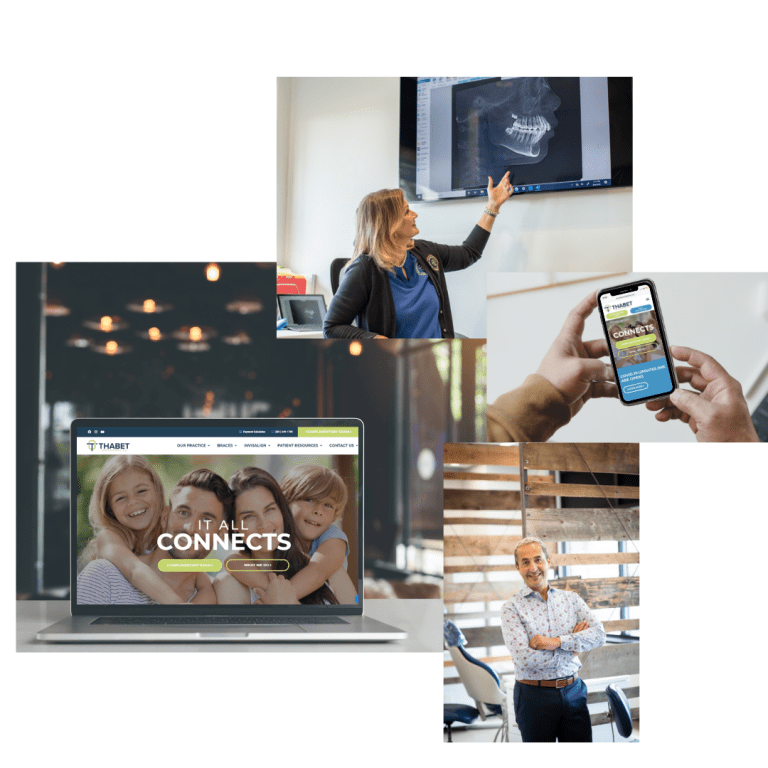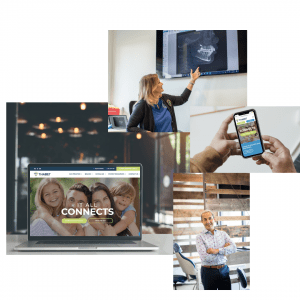 As you market your dental practice, it's important to set goals for your advertising efforts so that you can make informed decisions that will lead you to your desired results. Increasing your practice's patient base while caring for your current patients so they will book more appointments is the key to consistent growth. 
One of the main goals of dental advertising is to make it simple for a potential patient to see an ad and book an appointment. Click-to-call ads are available through Facebook and Google Ads on mobile platforms, desktops, and tablets. You can incorporate click-to-call ads into your existing campaigns or even create an entirely new campaign that is call-only. 
One of the most significant benefits of these ads is that users on mobile devices can click on the ad and contact your dental practice directly without having to look for it on your office's website. There is one more patient added to your practice when there is one less step to booking an appointment. 
Targeted Keywords 
As you begin crafting the perfect dental marketing strategy for your practice, you will need to establish targeted keywords for SEO optimization. This type of ad is known for its success in producing leads and attracting new patients to dental practices.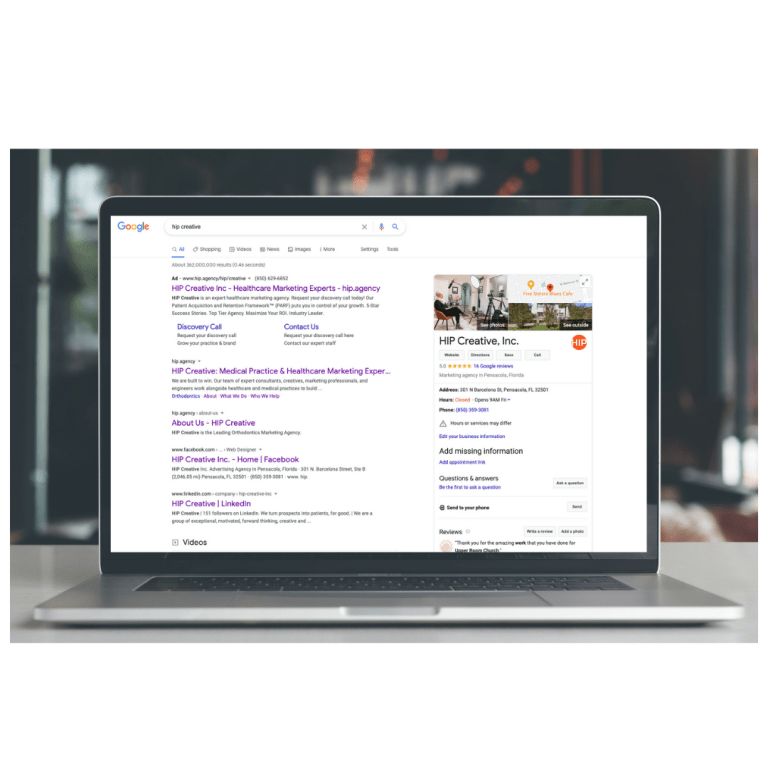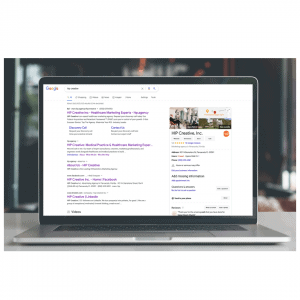 If your practice is already investing in paid search ads, you can attach a call extension to the content and help your practice increase conversions. As your conversions increase, your acquisition costs decrease so that you can grow your practice and have the edge over your competitors. 
What are Call-Only Ads?
Most healthcare-related searches are performed on a smartphone, so the best way to reach this audience is to craft smartphone-friendly ads. You can design this type of campaign through Google Ads and target particular messages to people who are searching for a dentist using their phone. 
Call-only ads only appear during mobile searches and, unlike other ads, don't include a website link. When you develop this type of campaign, you are able to target prospective patients who prefer direct contact rather than clicking and browsing. Setting up an ad is quick and easy, which allows your dental practice to start generating new opportunities immediately. 
Google has several features that make setting up one of these campaigns more straightforward than ever. You don't want to miss any opportunities by receiving calls outside of office hours, so you can choose to have your ads only shown when your practice is open. A call-only ad on mobile platforms is an excellent dental marketing tool that you can customize to best suit your office while caring for the needs of your potential patients. 
Search Engine Optimization Keywords 
When running a call-only advertising campaign, you must use SEO keywords in Google Ads that are highly relevant and targeted toward your audience. As a dental practice, your keywords for an ad should include the name of your dental practice, location, offered services, emergency services, and more. By using specific keywords catered to common searches in your audiences, you can boost your local SEO and increase recognition and awareness. 
Utilize an Appointment Reminder System 
An appointment reminder system is an excellent dental marketing idea that can help you make and keep appointments. Reminders are usually delivered in the form of postcards or phone calls to remind patients to show up for their scheduled visit. This additional point of contact ensures that you reach your patients so that you don't have to deal with accidental no-shows. 
You can streamline this process using calendar alerts and send confirmations by email or text. Fortunately, there are many reminder options available, so you can choose the type you feel will work the best for your patients and your practice.
Traditional Ways to Market Your Dental Practice 
Postcards are a long-standing tradition among dental practices, and they have stood the test of time for a reason. While postcards may not seem like the most modern method of communicating with patients, they are still one of the best ways to connect with your patient base and further your professional relationship. This is a classic form of advertising that delivers a personal touch that will resonate with its receivers. 
Email
Email reminders are faster to send than postcards and are often more efficient. You can draft emails that include personal touches and use a patient communication platform to send them to your patients instantly. Most people check their emails regularly and are likely to engage with this type of reminder. 
Text Reminders 
Text reminders are one of the most efficient methods of contacting patients. As time goes on, people rely more and more on text messaging as their primary form of communication. By texting your appointment reminders, patients can look at the information whenever they have time and also have a record to refer back to in case they forget. The majority of texts are read within five minutes of them being received.
Phone Reminders 
A traditional phone call reminder is still an excellent option for building a relationship with your patients. These calls are an active and personal reminder that allows you to quickly give them the information they need about an upcoming appointment. To help make things easier, there are communication platforms with unlimited phone reminders to automate the calling process. 
What Choice is Right for Your Team?
As you decide on a dental marketing strategy, keep in mind that the more diverse your options are, the more likely you will be able to connect with a broader audience. There are various dental appointment reminders available for you to reach your patients, including texting, emailing, and sending postcards. These reminders serve as another means for you to grow your business and reach prospective patients. 
The Best Dental Marketing Idea Will Allow You to Diversify Your Options 
To maximize the efficiency of your dental digital marketing strategy, we highly recommend you utilize demographic targeting. You and your team can benefit from this tool by reaching the right online audience for specific offers and booking more appointments. You have exceptional services that people need, and now you need to make sure the right people see offers for these services. 
Demographic Targeting 
If your practice has already set up a Google Ads account, you can use the platform for demographic targeting. Demographic targeting is a feature that allows you to focus your advertisements, so they target household income tiers. It's important to note that these tiers are separated by percentage of income, not complex dollar amounts. 
The tiers range from:
Top 10%, 11-20%, 21-30%, 41-50%, 

Lower 50% and unknown. 
With this feature, you can reach potential patients looking for specific high-revenue treatments such as dental implants, crowns, etc. You can also target lower-income demographics with more generalized dental procedures at your practice, such as dental hygiene cleanings, x-rays, and maintaining essential dental health.
How to Make Demographic Targeting Strategies More Effective 
Demographic targeting is one of the best traditional dental marketing strategies and tools, but it's most effective when used in addition to other marketing techniques. So as you craft your online advertising presence, make sure you focus on SEO optimization and bidding on general and emergency keywords for your dental practice. This way, your practice will rise in the search results when people search for available dental work and emergency procedures such as tooth removal or root canals. 
Remarketing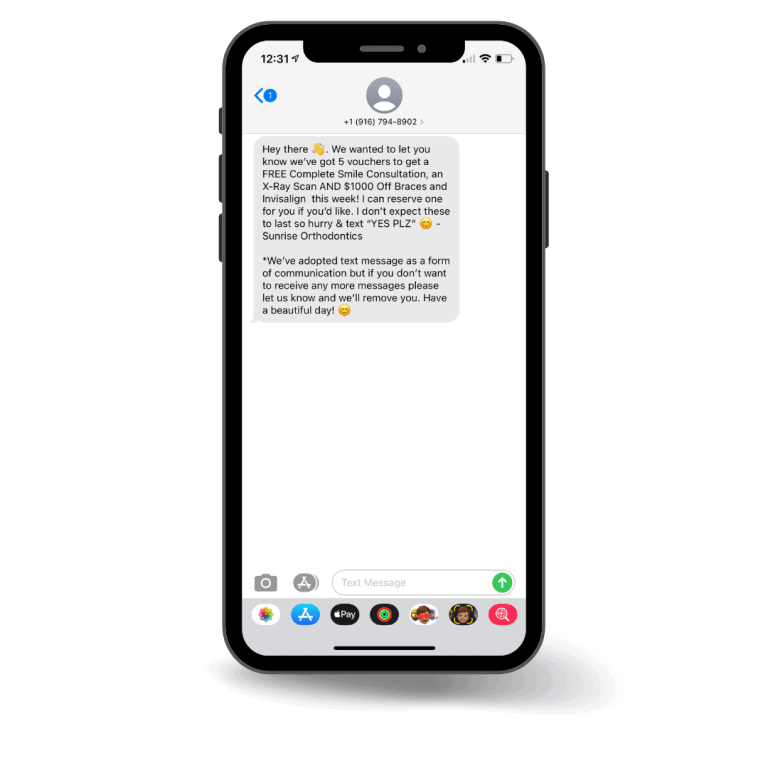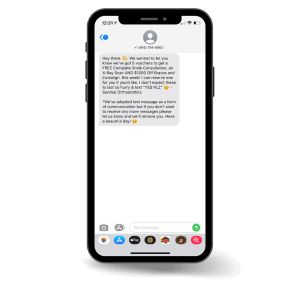 Remarketing is an essential part of any dental marketing strategy. It's an advertising technique that allows you to reach patients who have visited your practice's website. This is accomplished by presenting targeted ads that focus on recapturing potential patients who expressed interest in your practice. 
This process allows your team to cater to the behavior of users. For example, if someone viewed a page on your site about teeth whitening, you would ideally present them with an ad for this service instead of a more generic ad about your vast range of services. 
Customer Match 
Email marketing is an effective tool that helps you cater to existing patients and patients who have visited your practice before but haven't scheduled a follow-up appointment. With this strategy, you will collect email addresses you already have and run them through Customer Match, a feature available in both Google Ads and Facebook. By reuploading the email addresses to craft a remarketing audience, your practice can invest in ads that entice patients to revisit the office. 
Analytics 
With Google Analytics remarketing, you and your team can target users based on their online behavior. This means your message will reach users who have interacted with your website recently. When you present an advertisement to users that have expressed interest in your practice, you can turn them into patients that benefit from your wide range of services for years to come. 
Simple Dentist Marketing Ideas: Advertising with Engaging Content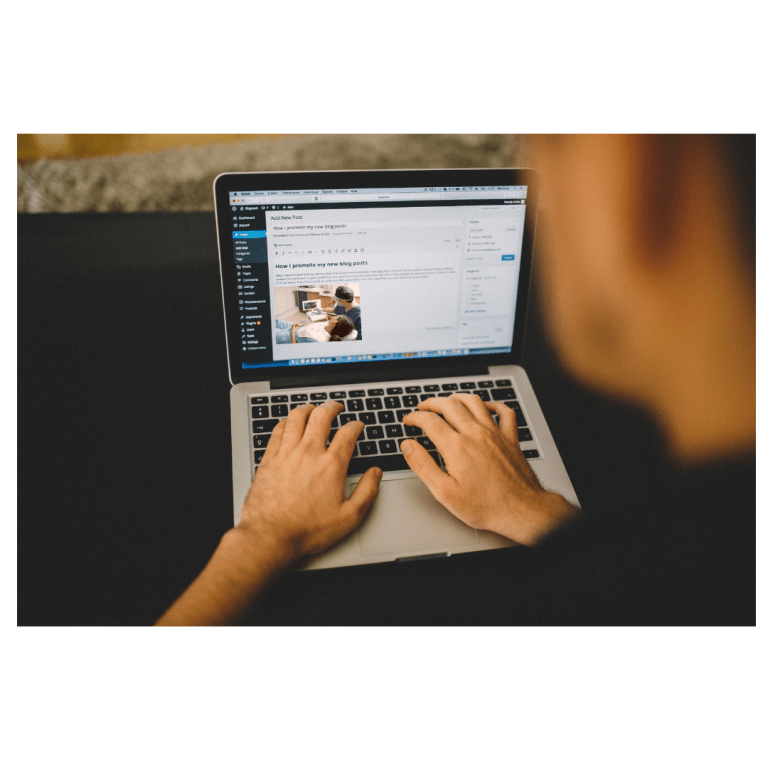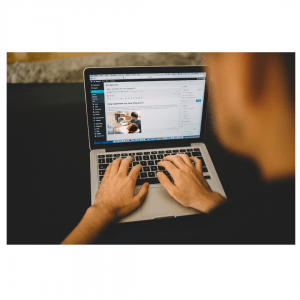 Facebook and Google have similar processes for remarketing, but they have a few key differences. Facebook remarketing is an excellent option for dental practices because it focuses on the content side of advertising. Quality content can set your practice up for success by communicating your brand voice and letting potential patients see all you have to offer. 
The Content Side of Dental Market Advertising 
Your practice has a unique story that has inspired your brand. Facebook marketing gives you a platform to tell this story to potential patients so they establish a personal connection with your office. When you publish blog posts and other pages on your website, you can display your brand and showcase who you are as a business. 
In order to connect with potential patients, you should include content that gives users a deeper understanding of your practice. This includes topics such as where your passion for dentistry began, how your team differs from competitors, dental hygiene tips, featured services, and more. This would also be a good platform to post patient reviews so that you can improve your local SEO and earn the trust of your audience. 
Creating Website Content 
When potential patients are looking at your website, they want to read content that is personable, factual, and informative. This means you need to ensure each page is written tactfully and without the fluff. Our agency creates content for practices that use our website services that are written to educate your audience in a format that is easy to read. 
Once the website content is created, remarketing campaigns can be used to promote the information on Facebook. This gives you the opportunity to tap into an audience of potential patients through engaging stories, video marketing, and important information about your practice that helps readers feel more connected.
When using Facebook in your dental marketing strategy, you can advertise to people who have interacted with your practice online but have not yet scheduled an appointment. Retargeting ads can be fine-tuned to appear to specific groups in your community, such as users who have visited your website and interacted with your content but never imputed their contact information. 
The tools offered by both Facebook Ads and Google Ads are great for creating a dental marketing strategy. Remarketing is an easy and efficient way to contact prospective patients in your community who have expressed some interest in your practice but didn't follow through. 
Google Maps Ads
Google Maps Ads is an intuitive program that allows dental practices to promote themselves within Google Maps. This program makes it so that when a user located near your office searches within the app for something such as "dental office near me," your practice will appear on the list. 
One of the greatest benefits of advertising on this app is that people often turn to Google Maps to discover businesses close to their works or home. So not only does it reach potential patients within the app, but it also appears to online users. Your advertisement will show up on the website and may also be found on the map listing features on the first page of Google search results. 
Waze
Waze is a navigation app powered by Google that has the potential to elevate your practice to the next level. The app's advertising features are geared toward helping local businesses, and it can help you gain recognition among a geographically targeted audience. Although it's often overlooked, Waze provides four different advertising features to help you communicate your message to the perfect audience. 
This means that your prospective patients will be more likely to find you, and your practice will thrive. This navigation app is surging in popularity, and there's never been a better time to reach out to prospective patients in your area. 
Some of the top features offered in Waze include:
Branded Pins: These are pins on the Waze Map that let drivers know the location of your practice.
Promoted Search: Your dental practice's coordinates get pushed to the top of search results, and drivers will see your practice's logo in the listing.
Zero Speed Takeovers: This is a digital banner highlighting your dental practice, and it is presented to drivers when their car is at a stop.
Nearby Arrow: Whenever a driver opens the app and is near your location, an arrow is depicted to indicate that your dental practice is nearby.
Waze advertising breaks down traditional digital dental advertising barriers by presenting a hyper-focused scope on prospective patients within the community. This navigation app prides itself on an easy-to-use interface and simple reporting framework. This means that you can easily understand the results of your marketing dollars without needing background knowledge on analytics. 
With Waze, you can get the most significant results for the least amount of money. In addition, this digital advertising avenue is inexpensive and can be utilized for an investment as low as $2 per thousand impressions. If you seek an effective dental marketing strategy that reaches the people in your area, this may be the perfect platform for your practice. 
Final Thoughts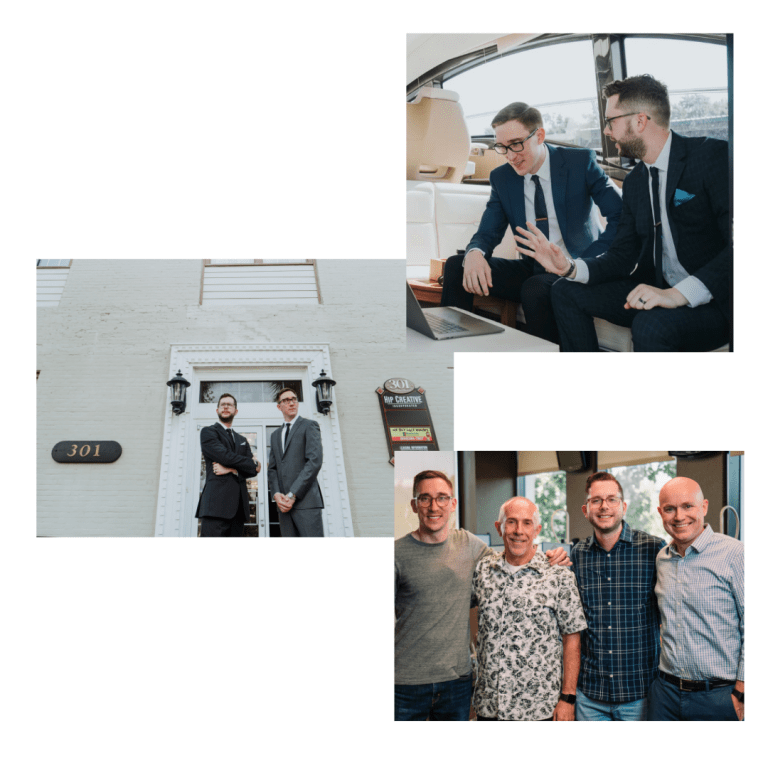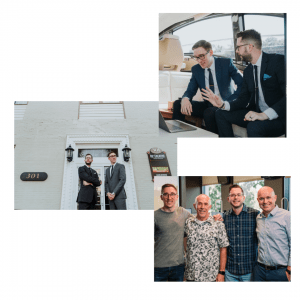 Online dental marketing is a vast field that encompasses Facebook ads, reviews, improving local SEO, posting blogs, and more. Once you establish the goals for your practice, you can decide what methods will be the most efficient for your purposes. Allow us to guide you through this process, and we will help you craft a brand that represents who you are as a practice and what you would like to project moving forward. 
When a prospective patient looks for their new dentist in their area, they need to easily find you, understand the services you offer, and get a sense of the office's culture. This brand clarity can be achieved by effective marketing ideas customized to your practice and your audience. Your practice is one-of-a-kind, and any campaigns you begin should reflect that. 
Here at Hip Creative We Specialize in, pediatric dental marketing, Orthodontics,  Cosmetic Dentistry, and more.. Click here to see who we help.