Dental Implant Marketing Done Right.
Unbeatable Dental Implant Marketing Strategies
While implants can transform smiles and improve the quality of patients' lives, many candidates for implants aren't aware of the device or its benefits. Demographics show that the average age of a dental implant patient is 52. While there are many older adults who've taken advantage of this dental treatment, there is still a largely untapped market of prospective patients who may seek out this procedure if they were educated on its use. 
As a digital marketing agency, we believe the best way to spread information about a dental offering is to craft customized messages presented to the perfect target audience. At its core, dental marketing strategies are built to educate the public on a practice's brand and services to increase patient growth and experience success. Through marketing, you can make new and existing patients aware of how they may benefit from having implants installed by a skilled hand.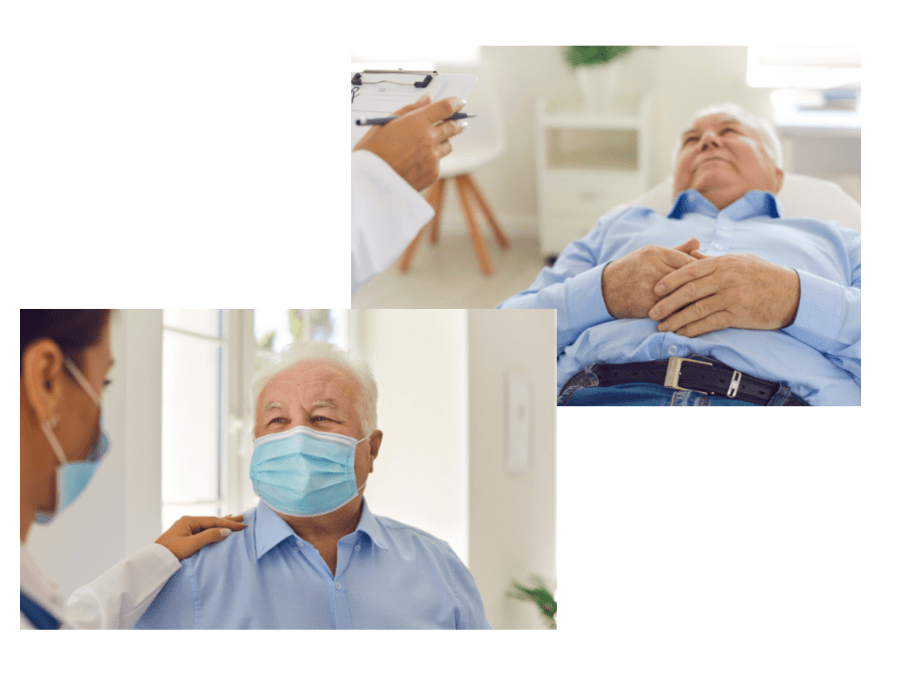 Can the Right Dental Implant Advertising Strategy Impact the Future Success of Your Business?
According to recent research, the global dental implant market was valued at around three billion dollars. Research also estimates that this market will continue to grow by almost 11% within the next seven years. This makes dental implant markets one of the most profitable areas for dentists in the coming years. 
To get a jump start and secure your lead on tapping into this unreached market, it's essential that you create an online dental implant marketing campaign to raise awareness. This way, you will corner the implant market and reach a broader audience with your message. 
Investing in dental implant marketing campaigns can double or triple the production and profit of your dental practice. However, this is a very competitive market, which is why a driven dental marketing program that uses effective strategies will be essential to your success. 
Creating a Dental Marketing Campaign
The first step in crafting a successful marketing campaign for dental implants is to find the right audience. To begin, examine the demographic information of your practice's current patient base. Details, such as age and how long they've been with the practice, will help you determine the best marketing strategy to reach the target audience for dental implants. 
Dental Implant Patients
There are many benefits of a dental implant procedure, and the right marketing campaign will attract new patients by emphasizing these benefits to the right audience. You understand better than anyone how this service can improve people's lives and change their smiles. To successfully advertise these devices, you need to tap into this knowledge and figure out how to best market the procedure to people who could truly benefit from a dental implant. 
When creating or deciding on a marketing program, ask yourself, "What kind of person would want or need dental implants?" There are several different groups of people who would consider dental implants, including:
Older people who have started to lose their teeth to natural decay or neglect. 
People who have lost teeth due to an accident 
Athletes who have damaged their teeth 
People who have neglected to care for their teeth properly 
People with ongoing dental issues who do not want dentures or crowns 
These are a few examples of prospective patients and audiences who may be interested in getting dental implants to help their oral health. After you narrow in on the right audience, ask yourself:
What do they hope to achieve by getting dental implant surgery?
What's preventing them from currently getting dental implant surgery?
The answers to these questions will help inform your dental implant marketing strategy and allow you to create content that attracts patients to your office for their dental implant needs.
Use Social Media to Your Advantage in Your Dental Implants Marketing Campaigns
As dentistry evolves, so does the way we communicate and interact with our audience through marketing. It's more important than ever to develop a strong online presence that will help educate your patients on your dental implant services and allow them to connect with your team. A great website is important, but we suggest that you also create profiles for your practice on each of the major social media platforms. This way, you can get free advertising that promotes engagement with your followers and caters to new and existing patients. 
Each platform has different features that will change the format or effectiveness of your message, so make sure you choose the appropriate accounts to best market your dental implant services. It's important to adjust your ad for each platform so that it's easy to understand and connect with the users. A great marketing strategy will blend different social media platforms to get their message across to a broader audience. These platforms include:
Facebook 
Twitter
Instagram
YouTube
Making an account on these platforms is free of charge and can be a great way to interact with people who are interested in learning more about the cost, benefits, and outcome of successful dental implant procedures. Here are a few tips on how to maximize your success on social media: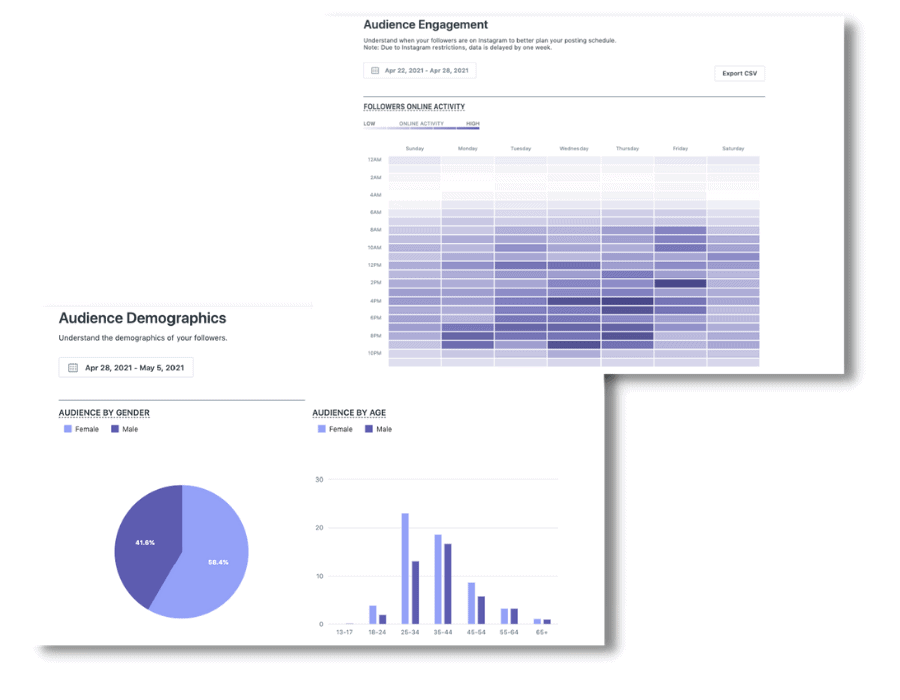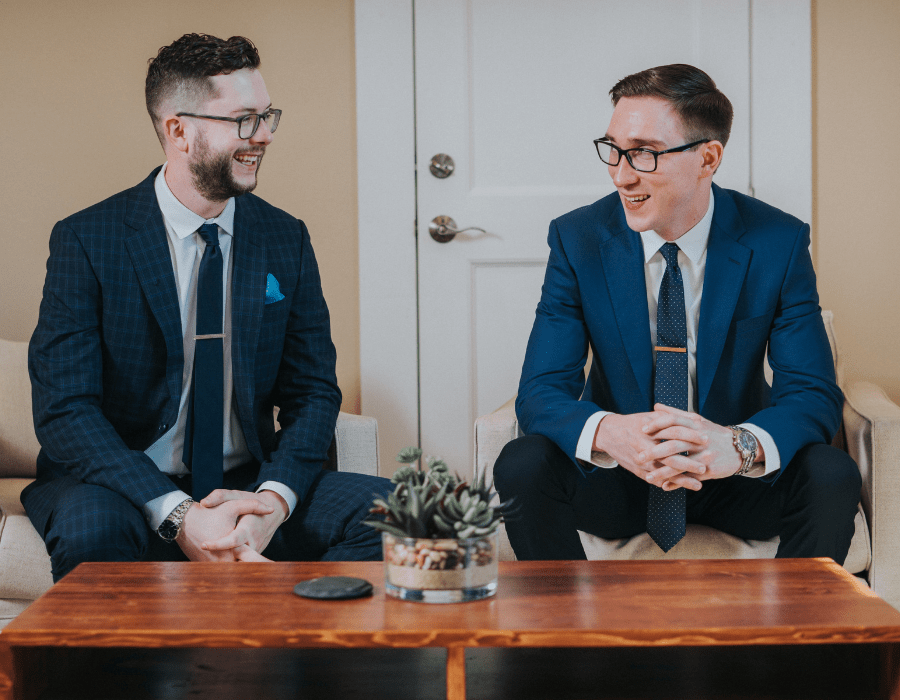 Use Management Tools: There are social media management tools that will allow you to schedule posts and provide feedback on which posts are receiving the most attention, the best times to post on different platforms, and your audience's demographics. 
Engage Your Followers: When you identify your target demographic for dental implants, try to create content that speaks directly to this audience. In addition, you can increase your engagement on social media by liking comments and replying to comments about dental implants that patients leave on your posts. 
Spend Time Learning how to Navigate Each Platform: Each type of social media platform offers unique advantages, whether it's the ability to upload stories, longer videos, or reach a wider audience. Take the time to learn how each platform works to achieve the best results.
Be Thorough: Drawing traffic to your website is one of the main goals of using social media marketing. In pursuit of this goal, make sure you promote every post and include videos, images, and relevant hashtags to encourage clicks and views. 
Creating a Dental Implant Authority Website
Your website should be a resource that prospective patients can trust to educate them on the benefits of dental implants. You can build credibility on your site by including knowledgeable content that is easy for your readers to understand. Your website is a great place for you to include information about your expertise in installing dental implants and educate your viewers on the specifics of the procedure.
While crafting your marketing strategy and producing content for your site, include details about your practice that will help establish a connection with your audience. These details should include: 
Promoting your practice
Introducing your staff
Featuring patient testimonials regarding the procedures offered at your practice. 
Answering common questions prospective patients may have concerning dental implant companies and surgical procedures 
Prospective dental implant patients may be nervous regarding the procedure, so featuring patient testimonials in your content will help reduce anxiety by making them trust your skills as a dental healthcare provider. 
Earn Subscribers
To earn subscribers and build your audience, offer viewers of your content the opportunity to subscribe to your channel. Each time you upload new content, your subscribers will get a notification that will encourage them to visit your website. 
When producing content, it's important to remain consistent with your posting schedule. Patients who follow your content will expect updates on your latest services, including dental implant procedures. If you don't have time to write a new article every week, write a few at once and schedule publication for one article per week. We know that it can make for a little extra work at the beginning, but the payoff includes a more trusting patient base that relies on you as an authority of dentistry.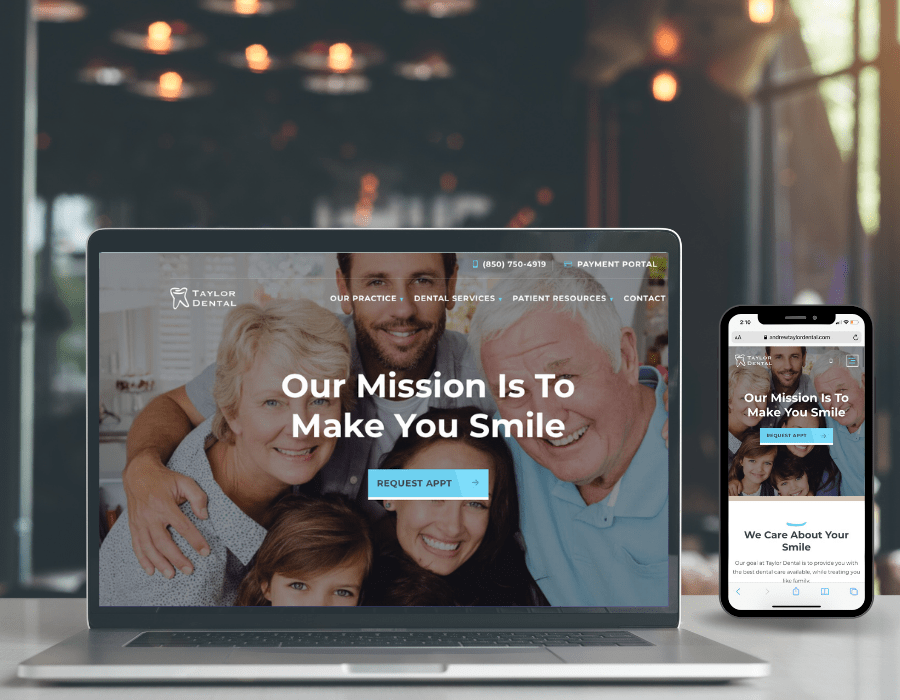 Dental Implant Marketing Plan and SEO Tactics
As you create online content for dental implants, make sure you keep SEO keywords and Google Ads in mind. By bidding on dental implant-related keywords in Google Ads, you can drive traffic from prospective patients who are searching on Google for dental practices that offer dental implant procedures. 
Advertising Your Dentistry
Google Ads is a great tool for dental marketing and the perfect way to advertise your dental implant services. By choosing the right keywords, audience, and messaging, you can engage prospective patients and establish a connection with them before their first visit.
Utilizing Dental Implant Marketing Agencies
Reaching new audiences with advertisements about dental implants will bring in more profits for your practice, but first, you'll have to invest in dental marketing to create these ads. If you feel unsure where to start or how best to spend your marketing dollars for the best results, we can help. Our agency knows how to maximize the benefits of marketing within your budget constraints to reach prospective dental implant patients. Our team of experts is ready to help you plan, market, train, and oversee your dental practice. We also have an in-depth knowledge of dental implant marketing and can help you grow your patient base in this area with some of the strategies we know are effective. 
When focusing on a dental implant marketing strategy, our goal is to provide you with the tools you need to showcase dental implants effectively. This includes helping you educate the public on the types of treatments and services you offer. 
By using these dental implant marketing ideas to reach an untapped market, you are elevating your practice to the next level of success. An effective marketing strategy for these devices will attract a new customer base that will increase the growth rate of your business and allow you to perfect more smiles than ever before. 
You've gone above and beyond to include the most cutting-edge treatment the field of dentistry has to offer at your practice, and now it's time to let your patients know. When you consistently publish new content to your site, utilize social media marketing, and implement a strong implant marketing campaign, you will find more that dental implant patients will be attracted to your practice and come to you for all of their treatment needs.
Patient Acquisition & Retention Framework™
Getting Started: The Practice Discovery Exploration
To build a new patient acquisition machine, you need a blueprint, training, accountability, and transparency. This is where we discover your needs and how we can help you take your practice to the next level. This process will determine how we move forward together. Learn how you can build lasting client relationships, capture and retain leads, create raving fans for your brand, and grow your revenue steadily with our proven framework.

HIP Creative has contributed to our success at Fishbein Orthodontics immensely. They have taken SEO off our hands and our ROI from Google has tripled since.
Excellent choice for SEO for a professional office. Extremely responsive and easy to work with. Look no where else, these guys are great!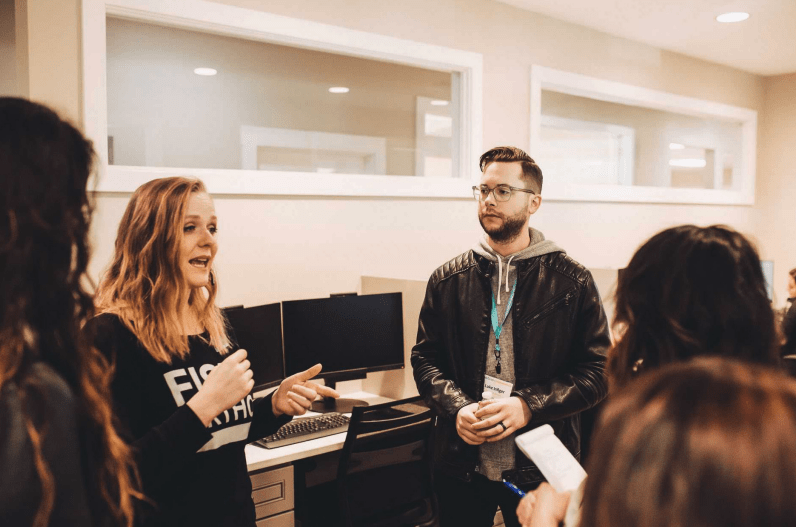 What if you could increase your Dental Implant Practice revenue by 400%?
A healthy practice is built on solid science, proven methods, and a clear path to success. Our Patient Acquisition and Retention Framework™ (PARF) puts you in control of finding and keeping the right patients while growing your practice for long-term health. To build a new patient acquisition machine, you need a blueprint, training, accountability, and transparency. We will discover your needs and learn how we can help take your practice to the next level. Join the hundreds of other practices who have seen powerful results!